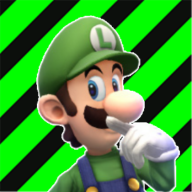 Well-Known Member
OP
Member
I'm surprised that NOBODY over the years has ever made a save editor for this game. Well, now there is! NSMBDS SE can edit all 3 files in the game with the following options:
Life Count
Coin Count
Star Coins
Score
Mario/Luigi's current powerup
Inventory item
Bottom Screen BG
It can also unlock all the worlds in the game, as well as all the levels. (Be warned, as unlocking all the levels without unlocking the worlds first results in some small weird things that occur on the worldmap!)
How to use? Dump a .SAV file. (currently no support for other save types) To get your .SAV savefile, you can choose 'Export Backup Memory' in DeSmuME, use TWLTool on your 3DS with homebrew, or however else you wish/know how to retrieve a .SAV save from NSMBDS.
Screenshots:
You can download v1.0 right here:
https://github.com/newluigidev/New-...tor/releases/download/v1.0/NSMBDS-SE-V1.0.zip
Oh and, thanks to these awesome people for their help!
RoadrunnerWMC
: Checksum RE & Python script, code help
shibboleet
: Savefile documentation