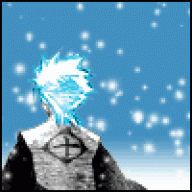 Joined

May 19, 2008
Messages

2,952
Trophies

0
Location
Website
XP
Country
After trading my Phenom II x2 for a Pentium 4 computer for personal reasons, I now plan on assembling a new computer. Moving towards post secondary school, I plan on using this computer to finish through highschool, post secondary and possibly still use it for the job I plan on studying for which is Computer Engineering. I also plan on learning more about linux before I get too busy in my life, so that's a possiblity in the future. I also found an interest in hackintosh which means compatible mobos are important.
For now, I plan on using it for video rendering [after effects], 3d rendering [cinema 4d, tekla structures], gaming [@ native resolution which is 1920x1080] and overclocking. My budget is $750 for now. Here's what I have planned so far:
CPU: Intel i5-2500k
Mobo v1: ASRock Z68 Extreme3 Gen3
Mobo v2: GIGABYTE GA-Z68X-UD3H-B3
GPU:
HDD:
SSD:
RAM: Corsair Vengeance DDR3 2x4GB
DVD Drive:
PSU: Corsair HX750 or AX750
Case: Corsair Carbide Series 500R White or Graphite Series 600TM White
The CPU I may just wait for the equivalent in Ivy Bridge for since the P4 is doing fine for me minus the fact gaming isn't that great. The ASRock mobo claims to support PCIe 3.0 for Ivy Bridge which I found interesting and the Gigabyte mobo is compatible with becoming
CustoMac
. I have no decided on the GPU b/c I am still waiting for more 7xxx series cards to be released from AMD. In terms of HDD and SSD, for HDD I am leaning towards Caviar Blacks but still unsure about SSDs. Might use it as a boot drive and put probably the games I play the most along side with After Effects. Everything else I am set with.