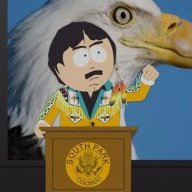 Joined

Jan 3, 2008
Messages

1,392
Trophies

0
Age

28
Location
Website
XP
Country
copy+paste from IGN (link:
http://ds.ign.com/articles/835/835457p1.html):
QUOTE said:

It's been more than two years since Shin'en wowed us Nintendo DS gamers with its first dual-screen product: Nanostray, an unofficial follow-up to the team's two Game Boy Advance arcade shooters Iridion 3D and Iridion 2. In early 2008, the development team will offer up Nanostray 2, a horizontal and verical scrolling shooter that, like the original game, promises a lot of bang for the buck. The game's publisher Majesco sent over a pre-release version so we can blast an endless swarm of baddies before its launch after the holidays.

As good as the original Nanostray was, it seemed to struggle trying to cover all of the Nintendo DS bases - 3D, touch screen, second screen…the works. Nanostray 2 seems to put all of its focus on making the hottest looking and playing space shooter, damn the dual screen gimmicks. Like the first game, Nanostray's pushing some intense 3D effects, with the action zipping in, out and around the background as players shoot at seemingly infinite groups of enemies as well as absolutely massive boss structures. It's not all shooting, though -- you'll have to maneuver the ship around hazards like ducts venting plasma, or through pathways that'll open and close at a moment's notice.

The game pours a lot of attention in customization -- at the start of a level, players have the ability to adjust which special weapons they'll take into the fight, and also alter the angle of their side-mounted guns as they get mounted on the front, sides and rear of the ship during the action.

The game's no pushover, offering incredible challenge in some of the prettiest 3D environments seen on the Nintendo DS. And if you're so skilled that you manage to zip through the game's adventure mode , Nanostray 2 features a Challenge Mode where you'll have to survive some of the toughest challenges this side of Contra 4. Score a set number of points, snag a quota of coins, or simply survive within a specific time limit. These are incredibly tough tasks, and bragging rights are yours if you can manage to complete the batch of them. High scores can now be immediately transferred to the game's website through the Nintendo Wi-Fi Connection service instead of the clunky password system used in the original Nanostray. Nanostray 2 will also have a huge multiplayer focus, but details will have to wait until closer to the game's release since it requires multiple cartridges.

Check out some video clips and screens of the game in action by clicking on the media link below. We'll have more on Nanostray 2 soon.
so far i'm getting kinda horny.
brb cumming all over my keyboard