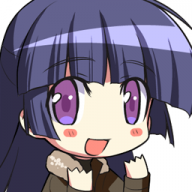 Well-Known Member
OP
Newcomer
Joined

Mar 7, 2015
Messages

52
Trophies

0
Age

33
XP
Country
Hi there. I'm going to buy a N3DS the next week and afaik they will probably come with 9.2 installed(possibly higher and if so I assume sky3ds is my only choice).
I understand GW is the way to go if you're into homebrew&options but none of the extra features interest me comparing to sky3ds.
Questions:
Is GW the better choice when you're looking for being as safe playing online(console/nnid bans) ?. (Right now I think I will buy a retail copy of MH4 and that would be the only game I'm thinking of playing online with(smash would be cool though I have it for wiiu)

Is it easy to get around sysNAND and emuNAND? Lets say my N3DS comes with 9.2 and I get GW. Would it be simple to have emuNAND at 9.5 and accessing things like browser/internet channels, Eshop to purchase retro games & being able to access online for games such as MH4(I dont know the proccess of having to update/patch games on a GW.
Thanks for any insight to help w/ purchases. I will continue to read few subreddits/search/forums to get a better understanding.