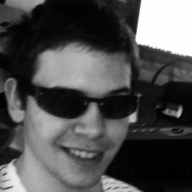 Joined

Apr 13, 2010
Messages

3,921
Trophies

0
Website
XP
Country
There's been a huge negative tone on the success of the Wii U, mostly thrown around by gaming media sites such as IGN.
The Wii U hasn't been strong on sales yet, due to it's weak launch lineup, so I guess basically what I want to say is to Slow Down.
The Wii U has only been out for a bit over 9 months.
9 months, yet look how much we will have by the end of the year, a Zelda remake from a system not that many people owned, a new Donkey kong game, Super Mario 3D World which is the first (?) 3D multiplayer mario game with fantastic looking gameplay and another scribblenauts game.
We're also getting 3 of the best launch titles for the PS4 and XBone, COD Ghost Dogs, AC Black Flag and Watch Dogs.
We've even already been given a rough release date for a new Mario Kart and Smash Bros (the system sellers).
I think that the predictions on the Wii U are a bit rushed.