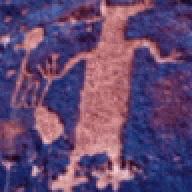 Well-Known Member
OP
Member
Joined

May 7, 2007
Messages

303
Trophies

0
XP
Country
First of all I admit I sunk a lot of money into this device when there are many excellent Nintendo DS games which I have meant to play. The Vita looks cool. I wish that it weighed less though. I wish that more PS3 games allowed remote play.

I am really (mostly) enjoying Final Fantasy Tactics. I found a few abuses which bring the game down to my level. The remote play option - when a game enables it - lets me lounge in bed and unwind. I could add extensions to the gaming monitor cable and put the monitor by my bed, but I could never fall asleep then. The screen of the PS Vita is much easier on the eyes. Dual screens are not something that help me go to sleep.

Jeanne d'Arc was a disappointment. I am so bad at strategy games that I never got even half way through Fire Emblem but Jeanne d'Arc was no challenge.


Reasons for my purchase and happiness

Looks cool
Hopefully homebrew will let me use the AT&T connection for internet on my PC and PS3
games which I have wanted to play
good for unwinding


Another problem is that the Content Manager for the PC says that it only requires Media Player but it will not recognize Media Player 9.