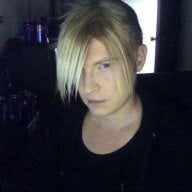 Joined

Dec 29, 2014
Messages

152
Trophies

0
Age

40
Location
Website
XP
Country
I apologize to for the Doctor Strangelove title reference I doubt anyone'll even get.

In Dec. I purchased what seemed to be one of the last DSTWO cards remaining online from ModchipCentral. Three days later it says they've been shipped to the factory to have their firmware upgraded. I was a little cranky, but I made it through Gatewait '14 alright so I figured "Whetev's, man. I've got better stuff to do anyway." Then in late Jan. they say they're no longer making them and that I'd get a "discount" on the DSTWO+. Okayyy? I ask if they have any without their firmware updated laying around, even just used, because I speficially ordered that card. Same email reply. So I tell myself "I mean it's supposed to basically be a DSTWO with a Gateway-esque red card. I'll just sell that bit or sell my-"... And that's when it hit me.

I really wanted the DSTWO, and JUST the DSTWO. I got through Gatewait, I had reinstalled all my CIA files on an internal 64GB SD card, and I actually -like- my Gateway. I specifically wanted the DSTWO to play all my old games from when I was a teenager and back when I was attending Virginia Tech - not because I wanted to play 3DS games, or even DS games really. I just wanted to occasionally re-live my nostalgic young-adult years now that it's like 10-20 years later (depending on the game/console).

I appreciate Supercard's will to expand their product line for modern Nintendo handhelds. Don't get me wrong. But I do feel ripped off. I dunno' if Supercard is to blame or simply ModchipCentral, but I'm feeling a tad-bit screwed by this shift in focus. Y'know?

When I requested a refund, I got an e-mail along the lines of "I'm sorry, we don't do refunds. We'd be happy to sell you an R4i though with the credit". Not acceptable. I feel baited. Perhaps, just perhaps, Supercard hasn't communicated clearly with them. Or perhaps they just hadn't updated their page to get rid of the "buy now" button. All I know is that I didn't get what I want.

Normally I wouldn't make this sort of thread, but $50-sh is a good bit of cash to have disappear.