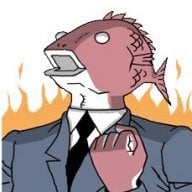 Active Member
OP
Newcomer
Joined

Apr 24, 2014
Messages

37
Trophies

0
Age

26
XP
Country
I have been meaning to post this for a while, but life has prevented me from doing so...
After we released the online item hack for MK7, I have felt a little guilty for the legit players that have to deal with other hacker's "fun."
However, I am now giving those who find hacking annoying a chance to defend themselves from hacker's destructive behavior.
What does this do?
This anti-cheat system will block out any item hacker that is in your current lobby. It will block their movements as well as their items for the user who is running the system.
How do I use this?
Simply create a folder named "0004000000030800" inside your "plugin" folder that is located in the root of your SD card. NTR is required to run this.
Is this region free?
No, currently it is not region free and will only work with [Rev1] of the game. It would help a lot if people could supply ram dumps for EUR and JPN games so I can port the anti-cheat system to those regions. As of now it is U.S. [Rev1] only.
Here's a video of it in action:
Note:
It may take a few seconds for the system to detect hackers in the room. This is most likely because of lag. Please report any bugs you encounter with it. I will attempt to patch them up as soon as possible.
I hope you guys enjoy my creation, as I did spend quite a while on it