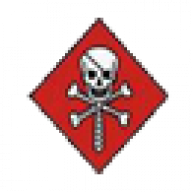 Well-Known Member
OP
Member
Hi all, now you can play "Minesweeper NX", adaptation of Minesweeper for nintendo Switch.
# Minesweeper NX v1.0 by Cid2mizard.

Minesweeper is a single-player puzzle video game.
The objective of the game is to clear a rectangular board containing hidden "mines" without detonating any of them, with help from clues about the number of neighboring mines in each field.
The game originates from the 1960s, and has been written for many computing platforms in use today.


Features :
- 3 difficulty levels (Easy, Normal & Hard)
- Custom Level
- Highscore


Controls :
- Double Touch or D-pad + A : Menu Selection
- Short Touch or Short A : Discover case/Delete flag
- Long Touch or Long A : Place flag
- B : Back to menu
- X : Restart game
- Plus : Exit game


Changelog :
v1.0
- Initial Release.
Download
:
https://github.com/Cid2mizard/Minesweeper_NX/releases
Source
:
https://github.com/Cid2mizard/Minesweeper_NX
You will play 2DS/3DS version :
https://gbatemp.net/threads/release-minesweeper-2ds.384185/
Have Fun !