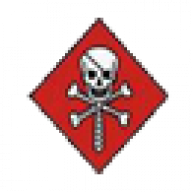 Well-Known Member
OP
Member
I am pleased to present my second realization on Nintendo 2DS / 3DS. This is " Minesweeper 2DS " in its version 1.2.1 , remake of the popular Windows game Minesweeper . This first draft only contains the 4 modes.
# Minesweeper 2DS v1.2.1 by Cid2mizard.

Minesweeper is a single-player puzzle video game.

The objective of the game is to clear a rectangular board containing hidden "mines" without detonating any of them, with help from clues about the number of neighboring mines in each field.

The game originates from the 1960s, and has been written for many computing platforms in use today.

Controls :

- Double Touch or D-pad + A : Menu Selection

- Short Touch or Short A : Discover case/Delete flag

- Long Touch or Long A or X : Place flag

- Holding L or R : Short Touch or Short A will Place flag

- B : Back to menu

- Touch when game is over or Select : Restart game

- Start : Exit game

Changelog :

v1.2.1 (by bayleef)

- Fixed columns and mines lines in custom mode

v1.2 (by bayleef)

- Changed control keys

- Discover neighbourhood of revealed cells

- Highscore

- On click: highlight cells that will be discovered

- No game over during the first move

v1.1.1

- Update ctrulib, now exit works with ninjhax 2.5.

v1.1

- You don't need to place all the flags to win (hippy dave request).

- Reduce timing to put a flag (30 to 20) (hippy dave request).

- Add numbers columns & rows infos in custom mode.

- Update sf2dlib (restore original colors game clearer).

- Update readme.txt.

- Update Thanks (add Black Squirrel for rip gfx).

- Use sf2d_draw_texture_part from sf2dlib (optimize code).

v1.0

- Using GPU Render, no more lost frames, thanks sf2dlib.

- Better gfx.

- Add Custom level.

v0.8

- Change restart game to button X.

- Add Touch menu, forget in v0.6.

- Add D-pad + A Controls for game.

- Add 3ds, cia format (UniqueID 0x2101)

v0.6

- Disable et delete gfxSet3D, not used.

- Change colors background for better tiles view.

- Add title menu.

- Add normal & hard mode.

- Fix bottom screen glitch appeared in 0.2, fps is now stable.

v0.2

- Numbers & Emoticons size X3 and Jump to Top screen.

- Smiley Touch remplaced by Button A.

- Add background color for 2 screens.

v0.1

- Initial Release. Only Grid 9*9 with 8 mines.

Thanks :

- smea for Ninjhax.

- smea, yellows8, plutoo, fincs and mtheall for ctrulib.

- smea, mtheall, GEMISIS, Fluto and Arkhandar for hbmenu.

- WinterMute for devkitARM.

- Xerpi for sf2dlib.

-

http://gbatemp.net/

for Forum 3DS Homebrew community.

- Black Squirrel for Windows Minesweeper sprites ripped.
Download v1.2 for NinjHax + Gateway + CFW => https://dlhb.gamebrew.org/3dshomebrews/minesweeper2ds.7z
Have Fun !