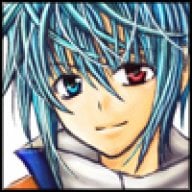 Where do puyo come from?
OP
Member
Joined

Nov 6, 2005
Messages

3,100
Trophies

0
Age

34
Location
Website
XP
Country
I was an early CycloDS adopter. Early adopters tend to get shafted, but the thing has had completely reliable support, a stream of new features, and excellent developers since I got it. A lot of homebrew and

have made it irreplaceable. Me and my R4 had a falling out, and the CycloDS Evolution had me on the rebound like a desperate chick who just got dumped. I even got the black color cartridge!
Every once and a while, the CycloDS Evolution does not show up on the main menu. Removing and reinserting the Micro SD card seems to remedy this.
Anyway, it has been developing two problems over its lifespan, which may be related. The first I notices was that
the Micro SD card originally fit totally flush in the slot
like it used to. It has gradually become less and less flush, seeming to emerge a bit more from the slot as time goes on. It now sticks out 1-2mm. Not much, but a noticeable difference when it was 0 at first. This is true for any microSD card as well.
Having the SD card not flush increases the likelihood I'll brush it with my finger orr tap it when I set it down. Tapping or touching the SD card, even very lightly, will often (but not always) crash a game, or crash it when the game next tries to access some data. (like leaving a room... finishing a puzzle in picross...)
Is the problem just dust in the micro SD card slot? Is it something more similar like metal bending or the chip getting pushed down in the plastic? Can I remedy or cheaply replace it? Should I try contacting RealHotStuff whom I bought it from, the cyclods team, or ..?
Help me GBAtemp, please! These small problems are just getting worse and more common over time, and it would be nice not to have them when I study abroad in a few months.