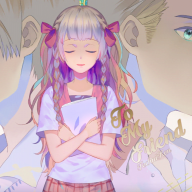 Joined

Jul 31, 2016
Messages

54
Trophies

0
Location
XP
Country
So I tried system transferring my a9lh n3ds with Fieldrunners and the public.sav to a vanilla n3ds. I accidentally deleted the source system's content...I know, -___- I done goofed. Anyway, the only thing that transferred was my NNID, but I could re-download digital games. I re-downloaded Fieldtrunners on my vanilla 3ds and started following this troubleshooting part of the guide:
https://github.com/Plailect/Guide/wiki/Troubleshooting#ts_dsiware
I've done step 1. Step 2 says to do this,
DSiWare Downgrade - Section III - Installing the save
on 3ds #1. But this means I'd have to buy Fieldrunners again in order to copy the save over. Is there any other way for me to not have to buy fieldrunners again? It seems my only other option is to wait a week to system transfer vanilla n3ds > a9lh n3ds, wait another week to try the DSiWare downgrade, then wait another week to put the NNID back to the a9lh n3ds. Anyone ever deal with this?