Well-Known Member
OP
Member
Joined

Jan 7, 2015
Messages

128
Trophies

0
Age

29
XP
Country
​
(
COME HANG OUT ON DISCORD, SERVER IS NOW OPEN TO THE PUBLIC
)
Pokemon Luminescent Version is a difficulty mod for Pokemon Brilliant Diamond and Shining Pearl based heavily on
Renegade Platinum by Drayano
.
This is currently a work in progress, but we do have a lot done already!
Right now, we have:
Renegade Platinum's Wild Encounters completely finished.
Trade evolution replacements completely finished.
Pokemon Base Stats and Typing is completely finished.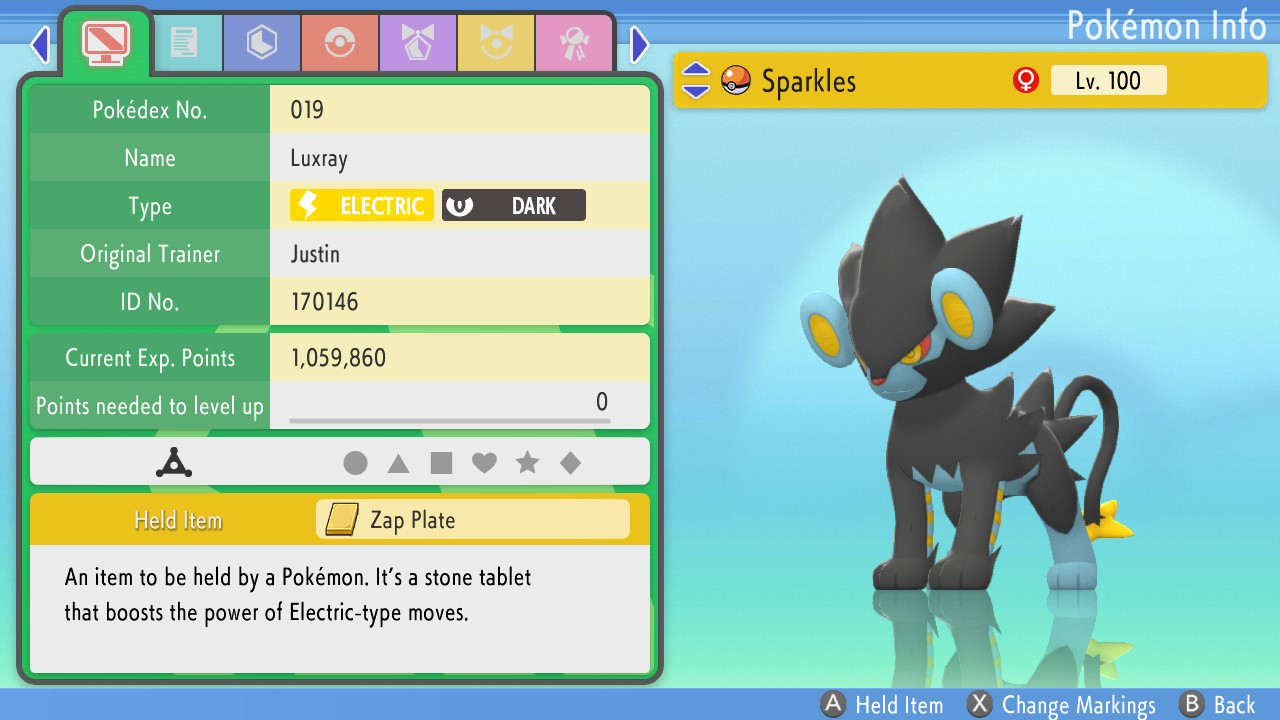 But we still have a little bit to go before we start putting our own spin on things:
We still have to port the trainers over. This is taking longer than anticipated, but we're very close to done at this point.


We have to handle level up learnsets. Problematically, a lot of the moves we had in D/P/Pt are removed now, so we're dealing with replacing these moves with similar moves to keep the feeling similar in as many battles as we can. More on this later.


Regarding research - we know how to replace egg moves, tm learnsets, and level up learnsets. Everything we can give you from RP, expect to see it.
And regarding what we plan to give you on our own, without tipping my hand too far:
There are a lot of mods out there that are going to be incompatible with my team's. Where possible, and sane, we will provide you with similar functionality to these mods. We already finished and analogue for the ever popular "No More Trade Evolutions" mod, in fantastic Renegade Platinum style, and have plans for ones like Speedy, removed dof effect, no more fxaa, etc., if we get permission and credit of course!


Better following Pokemon WILL be happening. This will be my own version of Pokemon scaling, not based on the one currently on GameBanana. I have a lot of reasons behind this, but Wailord and Roselia are two of them. iykyk.


We've discovered a lot of cool things that may be possible in the near future. Keep an eye on this thread for more details...
And just some things to note:
Scripting is not currently available. When it comes out, you'll know because we're going to push to get this done as fast as we can. But for now, we cannot port any Renegade Platinum story beats, re-arrange gym leaders, or give you gift Pokemon. Please give feedback on where you would like to see any gift Pokemon that were in Renegade Platinum in the wild.


While I have a couple plans that might pan out to circumvent this, new Legendary Pokemon are currently impossible to implement. I have no intention of putting them into the wild as rare encounters or anything of the sort, so unfortunately you will be stuck with the box legendary of the game that you are playing for now.


My Discord will be opening soon. For now, any questions can go here, but I offer no guarantee that I will answer, because I'm hard at work on this, so please, if you know the answer to anybody's questions, answer it for them.


Things like disable exp share, disabled affection, and the like will be included as a custom cheat file for Edizon later on down the line. If someone joins the team that knows how to make exeFS patches, we will be including even more cool improvements like a shiny charm fix, no exp share/affection, PokeRadar from the start, etc.
V2.0 IS OUT ON GAMEBANANA:
https://gamebanana.com/mods/338507