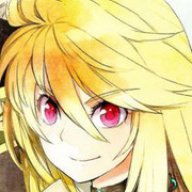 Joined

May 28, 2016
Messages

17
Trophies

0
Age

35
XP
Country
I`m triyng to test the Beta using Atmosphere and as far as im concerned i did everything as told to intsall it (copyiing the romfs folder into a folder named like the games title ID and put this folder into the folder atmosphere>contents. But i dont get the new title Screen. Is there any other way in early game to detect if the mod is applyied correctly?
From our FAQ: "If you are on Atmosphere and it doesn't work (especially if one part works and other don't), set the Archive bit in Hekate to fix this. "Select Tools > Arch bit • RCM • Touch • Partition > Fix Archive Bit." "
I have the same problem. Everything is set up correctly, but for some reason it does not work. In fact, no mod works for Brilliant Diamond, but for every other game it does. Not really sure what to do anymore and why it is only happening with this game alone.