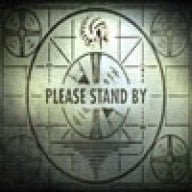 Well-Known Member
OP
Member
Joined

Aug 3, 2015
Messages

369
Trophies

0
Age

46
XP
Country
Last year I purchased a new PS3 Slim (2500a I believe) that came with the Move Bundle because I need a bluray player. I modded it as a "side project" out of boredom because I had a library of old games laying around and figured it would be cool to have them all installed on an internal drive. In all honesty I am more of a collector than a hardcore gamer these days and run the machine about 50-100 hours per year (mostly blurays). Like with classic cars I prefer to keep it in mint condition if possible, so that leads me to ask/wonder... What is the lifespan of these machines? I know its all very relative, relative to the room temperature and conditions, how clean it is kept, and so on and people are saying they should last about 5+ years (in general).

But 5 years under what conditions? Like I said above, I keep it clean and play it less than 100 hours per year on average so... What would the lifespan of a PS3 Slim be if it is only played say, 100-200 hours per year? I know a lot of people/kids run these machines in the ground playing them none stop for years but is it safe to say that it will mos likely never have any severe technical issues if its used only "lightly"?

I know they say to change the thermal paste but the unit is (even though its a 2011 model) new and barely out of the box. Not to mention I am not to savvy about opening it up and risking damaging it when there is no real problem (yet).

I would just like to hear what some other people might have to say about this, any insight is greatly appreciated, thanks.