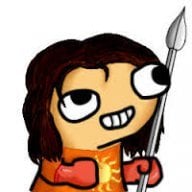 Active Member
OP
Newcomer
Joined

Aug 9, 2013
Messages

25
Trophies

0
Age

31
XP
Country
Hi everyone I use to look a lot to this forum but never really write on it so Im quite new.
I just order the gateway for my eu 9.2 3ds and I have soooo many questions about how to do after getting it
First of all I dont look for downgrade my 3ds to 4.5 if because the chance of brick, if you really think I should do it please explain me why cause I dont mind to open the browser everytime I wanna get into the gateway mode.
Well now I will ask you some really noob questions about the flashcard.
1- Once I get the flashcard can I updated it to 3.0.1 Ultra with my 3ds 9.2eu?
2- After updating it, can I play any game I put in the flashcard?
3- I know whats emunand but I dont really know how to emulate any firmware, there is any
tutorial
about it? <-------------------
Found already a tutorial so I dont need one thanks anyway to everyone
4- Do I need to be careful with silent updates or something like that if I dont downgrade?
5- Can I play online with the games I put in the flashcard?
6- Can I use the store with the emunand?
If there is any tip I should care to put more security to my 3ds like things to stop nintendo updates or things I should not do to dont fuck it up updating it by error I would really apreciate that
Sorry for my bad english Im spanish so I could write wrong or in a weird way lots of things haha
And thanks everyone hope you can help me