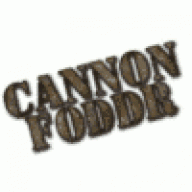 Regular GBATemp Lurker
OP
Member
Joined

Sep 23, 2006
Messages

4,134
Trophies

1
Age

55
Location
Website
XP
Country
OK, I'm beginning to think my poor old PC is getting on a bit (brought 2007)
Mainboard : Asus P5N-E SLI
Processor : Intel Core 2 Duo E6750 @ 2666 MHz
Physical Memory : 2048 MB (2 x 1024 DDR2-SDRAM )
Video Card : NVIDIA GeForce 8800 GTS
Hard Disk : WDC (400 GB)
Monitor Type : ViewSonic VA1903wSERIES - 19 inches
Operating System : Microsoft Windows XP Professional 5.01.2600 Service Pack 3
And so I'm planning to upgrade & I have a budget of ~ £1000 (give or take £100-200) and I've seen
this one
by Chillblast that has the latest 'Ivy' CPU for £799 (after VAT)
Now AFAIK it's generally best NOT to go for 'generic' stuff, so I was thinking of the following 'Customisations' & would like the 'tempers views on my choices
This'll all come to a grand total of
£999.37...
.
I will admit though I WOULD prefer to have the
Chillblast AMD Radeon HD 6950 1024MB Graphics Card
or
Chillblast NVIDIA GeForce GTX 560Ti 1024MB Graphics Card
graphic card instead,
And I'm not too sure if I'd fancy having the
24" Asus VS247H Widescreen LED Monitor
as it may be a little
too
large to fit on my small corner desk (I have shelves that might get in the way - I could still use my exiting 19" monitor, can't see why I should chuck away a monitor that has done me proud all this time)
I'm also consider re-using the HDD as an external 'backup' dirve (I DO hate chucking stuff out that still works)
So any advice ??
Should I get a better graphic card, or/& scrap having the Monitor (Keeping my old screen) ??
Could I get away with a lower PSU for the upgraded card ?? (save a few quid)
Any changes I should do for 'future proofing' (Remember my budget though AND it's gotta be on offer by Chillblast)
Oh before I forget - I mainly use PC for the occasional Photo/Video editing, Game playing like TF2, Portal 2 & Minecraft + general browsing internet - although I have in the past 'tried' 3D animation
Thanks in advance