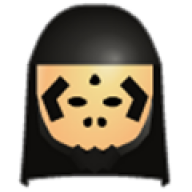 Joined

Aug 11, 2009
Messages

2,291
Trophies

1
Location
Website
XP
Country
Inside WBFS
A few truths about WBFS
While I'm working with my WBFS tool (
WWT
) I take some deeper looks into the WBFS subsystem and found some interest things.
Overall in the internet you can read that the maximal number of discs is that a WBFS partition can contain is about 500. This is true but not the whole truth. The value depends of the sector size parameter. It defines the number of bytes of 1 hd sector. The first sector of a WBFS partition is reserved for the WBFS header (12 bytes) and for a disc table (all other bytes, 1 byte per disc).
The user/tool can set the sector size while formatting a WBFS partition. The default sector size is 512. WWT knows the option --sector-size and may format a WBFS partition with different sector sizes. This is nice for testing.
The following dump shows the specific parameters of a WBFS partition with about 2 tera bytes (a file with exact 2.000.000.000.000 bytes). WWT creates this as sparse file so that the WBFS partition only needs 16 KiB disc space after formatting:
Code:
DUMP of a.wbfs

WBFS-Header:
MAGIC:				  'WBFS' = 57 42 46 53
number of sectors:   279303400
hd sector size:			  9 ->		512
WBFS sector size:		   26 ->   67108864

hd:   sector size:		   512 = 2^9
hd:   num of sectors: 3906250000
hd:	total size:	   1907349 MiB

wii:  sector size:		 32768 = 2^15
wii:  num of sectors:   61035008
wii:  sectors/disc:	   286864
wii:   total size:	   1907344 MiB

wbfs: sector size:	  67108864 = 2^26
wbfs: num of sectors:	  29802
wbfs: sectors/disc:		  140
wbfs:  total size:	   1907328 MiB

partition lba:				 0
free blocks lba:		  131064
disc info size:			 1024

used disk space:			 640 MiB =   1%
free disk space:		 1906688 MiB =  99%
total disk space:		1907328 MiB = 100%

number of wii discs:		   0	 =   0%
max disc:					500
disc open:					 0
With sector size 512 the maximal number of discs is set to 500 (=512-12). But when a WBFS is formatted with sector size 2048 than it may contain up to 2036 (2048-12) discs. See the dump:
Code:
DUMP of a.wbfs

WBFS-Header:
MAGIC:				  'WBFS' = 57 42 46 53
number of sectors:  1143551290
hd sector size:			 11 ->	   2048
WBFS sector size:		   25 ->   33554432

hd:   sector size:		  2048 = 2^11
hd:   num of sectors:  976562500
hd:	total size:	   1907349 MiB

wii:  sector size:		 32768 = 2^15
wii:  num of sectors:   61034496
wii:  sectors/disc:	   286864
wii:   total size:	   1907328 MiB

wbfs: sector size:	  33554432 = 2^25
wbfs: num of sectors:	  59604
wbfs: sectors/disc:		  280
wbfs:  total size:	   1907328 MiB

partition lba:				 0
free blocks lba:		   16380
disc info size:			 2048

used disk space:			 640 MiB =   1%
free disk space:		 1906688 MiB =  99%
total disk space:		1907328 MiB = 100%

number of wii discs:		   0	 =   0%
max disc:				   2036
disc open:					 0
I don't know if other tools and the usb loaders support other sector sizes (this is subject of later tests, perhaps others will do that) but the solution is very easy: Read the WBFS sectors before calling the function wbfs_open_partition() and calculate the sector size:
CODEwbfs_head_t whead;
stat = ReadAt(file,0,&whead,sizeof(whead));
if (stat) { ERROR_HANDLING; }
sector_size = 1