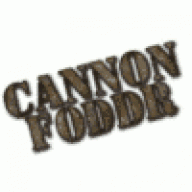 Regular GBATemp Lurker
OP
Member
Joined

Sep 23, 2006
Messages

4,134
Trophies

1
Age

55
Location
Website
XP
Country
Ok I'm back from my holiday, and if you read my last
blog
, you can guess that 'nothing gone missing` (as far as I can see)
Warning - This is gonna be one very long
blog
......
it`s a bloody bombsite....It`s nowhere finished

Walls are done & a few cupboards in place but no sink or appliances in place & also the Hob doesn`t work - looks like we`ll be having a lot of takeaways for a while.....
The living room is in a worse state - dust EVERYWHERE...they say `you can write your name in the dust` - I think I`ll need a bloody chisel !!!! & the hallway is just as bad - but it`s all over the carpet so THAT will need a deep clean.When the kitchen is finished it may take
another week
just to clean everything else up
.... I`ve also found out something which has now got me
DOUBLY
annoyed with my Mum

It seems that the Electrical work
ISN`T
included in with the builder`s quote.
Meaning that not only did my Mum not get a written quote for the kitchen refit - she didn`t get TWO written quotes before work started
I can't sort this out since the `contract` is between Mum & builder/electrician (although I AM helping her out paying half towards the final bill), but had contacted her & all she said was
"if it`s too much over £xxxx pounds I`m telling Mike I`m seriously disappointed with him"
Not as disappointed I am with you Mum !!!!
You will STILL need to pay them regardless of any hidden surprize costs!!!!
At least I`m back with a slight tan (being fair haired I burn easily) but had several days with rain (typically the last 4 days we had nothing BUT rain, so stuck indoors) so not as tanned as I`d like (one day we actually had a `river` instead of a road outside the hotel).The tan on my `middle age spread` IS a little patchy - must be my `moobs` ( . )( . ) causing too much shade or something

Weather was hot/warm during day (except on the rainy overcast days of course) but cool-ish in evenings & yet
very
humid @ night (could explain why I can't shift this dam stubbon cough even after 3wks).

There was no air-con in the bedroom (you could`ve rented a fan though - extra £12/wk I believe), although there`s an A/C in the `living room` so I slept on the sofabed most of the time (which was lucky as you couldn`t have windows open for the noise).
Food was plentyful as well as the drink, where many places had `2 for 1 specials` all night... but despite this offer you still paid more than a single drink elsewhere (went to a place that didn`t have offer & payed ~half the price)
Hotel (Anastasia) was `fair`, although entertainment was poor IMHO - not sure how it deserved a 4star award although staff were friendly.
Drinks within Hotel complex were
much more expensive
than outside (Yep - even during their `happy hour`s 2-for-1).
You also couldn`t pay in cash - you had to
`topup up a charge card`
to buy anything around pool,bar or resteraunt.
Any money left on it was also non-refundable & because of the rain I didn`t get the chance to use it all up so it worked out even MORE expensive
I found better entertainment in local resteraunts/`fun pubs` - especially one called
"Amore"
(whose waiters are totally crazy BTW) however if you want a more relaxed (& cheaper) meal (15Lira for a
5 course meal
) - then
`Dante`
is not too bad a place to eat out in either.
Want an early night or a lay-in in the mornings ? - forget it !!! (or take ear-plugs).
Hotel `entertainment` is up `til 12:00 (local bars sometimes ended slightly later), and maids started their work ~8:00am & weren`t too quiet moving their trollies etc around
Planned a few excursions (although 1 was cancelled due to heavy rain) - some through Rep, others through `local sources`
- It may be more expensive through Reps but thought after reading horror stories in papers of accidents using `unregistered activity centres` it`ll be best to play safe than sorry (found out later that there`s really
no
real difference between Rep & `others sources` except you may get more English in the group if booked though Rep)
One show I went to was the `Playgirls` show @ `The Talk Of The Town` bar - if you get the chance go & see it....(it`s been going for 15yrs apparently)
...one word of warning just DON`T sit in front of the stage if you`re a bloke...
I`ll say no more about that !!!! (unless asked & I`m in a good mood - maybe)
So not a bad holiday, just not the most enjoyable or relaxing one I`ve ever had (mainly because of the hotel & rain)
Still at least it was a break from the usual work routine
oh and some people may`ve realised I did `pop in` to GBATemp once while I was over there but since I couldn`t find any free WiFi hotspots it turned out VERY expensive [>£10] using my PAYG phone.
I won`t be doing THAT again in a hurry
So finally -
Am I glad I`m back now ???
... simply put -
Maybe
- I think I was beginning to suffer from "TWS" (
T
emper`s
W
ithdrawal
S
ymptoms) but coming back to the mess (where I thought MOST of the kitchen would`ve been done in 2 weeks) makes me wish I was still abroad