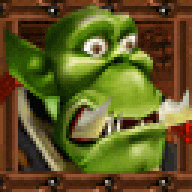 Well-Known Member
OP
Member
Joined

Mar 15, 2008
Messages

248
Trophies

0
Age

33
Location
Website
XP
Country
Huzzah oh awesome community,
I finally got some time to write up what has been happening in my life lately. Maybe some of you guys remember me from the days I started out at gbatemp, but I can't blame you if you don't. The community has changed quite a bit as well since I left in July last year!
Guys I'm going through some of the hardest and yet most exciting times in my life so far. I've gotta say that my life actually changed for the better.
I am finally a legal resident of Australia! This was one of my major achievements for the last 12 months, and I gotta say I'm proud that I actually got it. It was hard with all the formal crap (around 500 pages of paperwork/forms etc) and the finances (cost me around 4000$), but I managed to get through it. I also started to study for my MCSE 2003 (Microsoft Certified Systems Engineer 2003), CCNA (Cisco Certified Network Associate), MCDST – Microsoft Certified Desktop Support Technician and CompTIA A+ degrees. I can hardly wait to go back to study again!
I had a huge struggle with myself about the question if I should go for my passion as a musician and become a professional performer or go with my interest in IT. I went to a couple of career advisers and I made a decision to study IT (because the market in Australia is booming hehe) and still play music in my free time. Maybe I can still become a professional musician. Maybe. Who knows.
Lastly I gotta say that I missed out on a couple of games in the last 6 months, still haven't been able to finish FFTA2, Chrono Trigger and FE Shadow Dragon (I also bought a new PS2 with heaps of games of which i could only finish FFX so far

). But I always have time for a bit of World of Warcraft since the WOTLK expansion came out. I'm a big Warcraft lore fan; I'm playing Wow not because I'm hardcore but for the lore.
Anyways, thanks for reading guys. I'm glad that I sorted most things out now and have more time for more fun things again (gbatemp, anyone?).
See you on the orums!
Chris