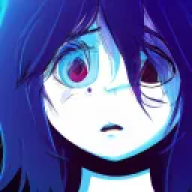 Joined

Feb 29, 2012
Messages

257
Trophies

1
Location
XP
Country
Hi, I have been subject to the unfortunate fate of losing ALL MY FUCKING GAMES because of the fact I hadn't known that this useless and ridiculous DRM measure was in place.
Now I have tried emailing and other means of arguing with them about how unfair this DRM measure is on legitimate users to no avail but to be told
Thank you for your email.

We are sorry to hear that your Nintendo console is faulty and you are unable to perform a system transfer.

If you have purchased a new console and still have access to your old console then we are able to offer a transfer service, however both consoles will be required by our Service Centre to complete the transfer process.

If you no longer have the original console then a transfer will not be possible as all purchases are tied directly to the console. This information is in the terms and conditions of the shop service which must be accepted before using the shop.

To book your consoles in you just need to speak to an advisor directly, by calling us on 0345 60 50 247.

Our friendly and efficient staff will gladly help with any queries you may have and book your Nintendo consoles in for a transfer.
- Please note the Service Centre Hours are between 08:30 to 19:00 Monday to Friday & Saturday 08:30 to 15:30 (Excluding Bank Holidays)

We do hope that you enjoy using our services and we look forward to assisting you on this matter further.
They never got back after that.
I ended up going no further for a number of months but it's bugging me that I've let them have well over £200 worth of MY games that I shelled out big time to buy.
Do any of you fine tempers have any advice to give on tackling this issue? I'm sure this has affected a lot of people by now since I wasn't aware at all until it was too late that I would never be able to get access to my games back without doing this stupid and pointless process?
I think it's really unfair because where in the day to day use of the 3DS are you told about this?
In the eShop? nope
In the initial 3DS system setup? nope...
Oh, yeah, in the LAST FUCKING PAGE of the system settings...
Cheers..