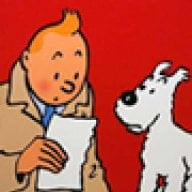 Joined

Dec 22, 2002
Messages

8,201
Trophies

0
Age

33
Location
Website
XP
Country
Sorry if these have been asked a million times but I'm new to 3ds hacks. I've done a lot of looking around for answers but I've still got a few questions. I want to downgrade my New 3DS from 10.3 to 9.2 and I get how to do that, but:

1. When I install emunand on my New 3DS I can't update it to 10.3 can I? It doesn't support the latest firmware on n3DS right? Why does it on the original 3ds but not New 3ds? Is that likely to change in the future?

2. Can I access the eshop from my emunand even if i'm not on the latest firmware and use it just like I do now with my normal NNID to buy games etc?

3. If nintendo release a new firmware (10.4 or whatever), I'm likely to lose access to the eshop aren't I? Or will homebrew help me access it?

4. What happens to all my digital games that I've bought and save files when I downgrade to 9.2 and install emunand? I won't lose access to them will I? Will my saves continue to work fine, do I have to download my games again or do I have to do something before I downgrade to protect them?

5. Why is it a good idea to unlink sysnand and emunand?

6. If I want to remove all the hacks and go back to the official latest firmware like nothing ever happened. Is that easy to do? Bear in mind I have a lot of eshop purchases tied to my NNID.

7. Is it possible for Nintendo to ban my NNID or console? How do I avoid that?

Thanks for your help!