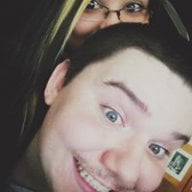 Active Member
OP
Newcomer
Joined

Aug 12, 2015
Messages

31
Trophies

0
Age

27
XP
Country
Hello guys I just spent like 3 hours fixing this issue and there was no easily direct link that could show me the information I am about to provide on how to fix this issue. I am hoping this guide will end up on google to help those who have the same problem I had in a much faster fashion.
Step 1) Back up your emunand with emunand tool and everything on your sd card.
Step 2) Put the Gateway Launcher DAT from the Gateway website on your sd card
Step 3) Reformat the Emunand on your sd card with the current sysnand by choosing the Format Emunand Option.
Step 4) Put the latest rxTools Release (rxTools 3.0 Alpha) from the github on your sd card and launch rxTools from the rxTools website.
Link:
https://github.com/roxas75/rxTools/releases
Link:
http://launch.rxtools.net/rxTools
Step 5) Update the Emunand to the current firmware 10.3
Step 6)Restart the DS and go back into Emunand
Step 7)Go to settings and click network id at the top
Step 8 Optional) Backup the current Emunand as a name that will make you remember it is your NNID nand so if there is a issue you don't need to repeat steps 1-8
Step 9)log into unlinked id
Step 10) Reinject original Emunand and copy back over all the files you backed up off your sd card earlier
Step 11) Profit and be happy that you can access the Eshop once more!