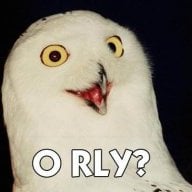 Joined

Aug 5, 2010
Messages

670
Trophies

0
Website
XP
Country
OK fellows

I'm a muslim, and as Muslims every Eid, the youngest generation in a family receives a "Eidiyya" (not an English word, tried to type it in the most suitable way)
Eidiyya's are basically a huge load of cash the uncles, parents, grandparents give to all their grandkids, nephews/nieces/kids whatever.
I've gotten approx $300 Last eid and have a few savings from before. Next Eid is real soon and I wanna buy 2 big things with the money from my savings + both eids.
Okay I can buy 2 out of the three following things.
-Sony HandyCam (Haven't decided exactly which one but it's one of the tiny new HD ones cause my old non HD HandyCam's screen stopped working plus the new HD ones have wireless compatibility with my HD Sony Bravia)
-Nintendo 3DS (when it comes out. I know most of you will pick this

)
-A bundle of Kinect + Xbox Slim (Guys I know most of you hate Kinect but I am a REALLY big fan of motion games and I look forward to get an xbox to join my CoD friends)
Vote vote vote!

I'll buy the top 2 with most votes.