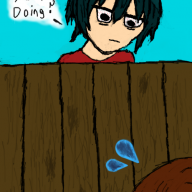 GBATemp's Tiller
OP
Member
SO I have a problem... It all started when I installed the latest version of BootNTRSelector (2.11). I booted NTR 3.6. I heard that it has an invert color option so I tried that. It didn't do anything and so I pushed the home button thingy in the top left of the Home Menu and it froze. I tried to reboot VIA the reboot option in NTR 3.6, but it didn't work. I forced shut off the system and turned it back on. I got a exception. I tried to restore a NAND backup and it still gave my the exception. I tried doing a CTRTransfer, but the CTRTransfer I had got corrupted somehow (according to Decrypt9). SO I decided that it was too late for me to try anything so I went to bed. I woke up and turned it on and it booted like normal. I rearranged some folders and games and turned it off. Later I turned it on and now it acts as though it can't find boot.firm. I know that I have boot.firm at the root of my SD. I took the SD out and tried to boot VIA CTRNAND (I have boot.firm in my CTRNAND). Sorry for this long confusing essay... but I DON'T KNOW WHAT IS WRONG! I haven't tried to use NTRBoot yet, so I will do that.
EDIT: SHORTENED VERSION:
Bricked System using NTR 3.6 Invert Color option
Tried to restore backup.... FAILED to fix brick
Tried to do CTRNAND Transfer.... CTRTRANSFER was corrupted (according to Decrypt9)
Checked to see if backup was corrupted... Not corrupted so tried to restore using Decrypt9
I went to sleep
Woke up the next day and the brick was fixed?!?!?
Turned system off
Turned it back on
Can't find boot.firm?!?!