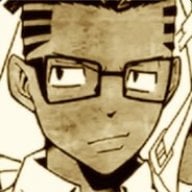 Salt of the Earth~
OP
Member
Joined

May 22, 2008
Messages

837
Trophies

1
Age

32
Location
XP
Country
So I was driving back from my college, as I have a 4-hour class that ends at 10:00 PM, and I got pulled over for the very first time. I was cited for going 83 in a 65 MPH zone, and I was on the leftmost lane. I wasn't paying attention to how fast I was going though, as I was tired as hell. Needless to say, those lights on the cop's car perked me right up. There goes $120 toward the 3DS....

Honestly, I feel like I'm gonna puke. Not so much for getting the ticket, but for how my parents will react and the possible rise in insurance, since the car is under my father's name. And he's in California, so that makes this SOOO much better. My mom doesn't even know yet, as she was asleep when I arrived home.

I've already paid for the ticket, and according to county law, it'll get removed off my record like it never happened if I don't get another one within 12 months (I intend to NEVER get another one), but that doesn't really help my current situation with my parents. And my dad will kick my ass, I'm sure....

I can't stop shaking over it.