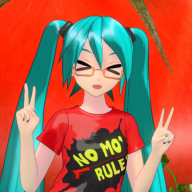 Unmei wo koeru!
OP
Member
Joined

Oct 21, 2015
Messages

1,364
Trophies

0
Age

28
XP
Country
For a long time, people have been asking for a condensed post or somewhere were every piece of ROM hacking knowledge can be easily accessed, so I'll be using the main post of this thread and update it as I make new discoveries (or someone else really), this should hopefully motivate people to poke around some more and hopefully get the ROM hacking scene off to a good start (This will not cover Custom DLC injection, that's an entirely different thing altogether).
So first off, before trying anything,
it's a good idea to read this wiki
, it contains Vital information of the general file structure and important file location, I ask that you PLEASE read this before asking questions such as "Where do I find X thing", or asking about the file headers, this is explained in the wiki and all headers are the same for all lz compressed files.
Second, this will
NOT
cover basic questions such as "how do I get homebrew on my 3DS?" or "how do I run romhacks?", you should probably cover the basics before trying more advanced stuff.
So with that said, here's some of the info I have so far, this post is not final and I'll be editing it over the course of time as I have really not made any "
tutorials
" for most of this stuff, so for now it's mostly images as I write guides and explanations for this.
EXAMPLES AND/OR DEMONSTRATIONS:
TUTORIALS
/OTHER MISC STUFF (ROM HACKING ONLY)
FATES ROMHACKS
TOOLS/UTILITIES:
A few tools made by
@thane98
including and not limited to, support table editing, script file editing (cmb), etc:
https://gbatemp.net/threads/release-fire-emblem-fates-hacking-tools.457799
A Dispos editing tool made by
@TildeHat
that allows to easily create and edit Spawn Data (Dispos) files:
https://gbatemp.net/threads/release-fe14-dispos-tools.455805/
A collection of Nightmare modules and other useful scripts and utilities for Fates by
@RainThunder
which amongst other things, allow to easily add in new chapters, characters, items, etc.
https://github.com/RainThunder/fefates-tools
A Fates randomizer made by
@thane98
:
https://gbatemp.net/threads/wip-fire-emblem-fates-randomizer.452268/
An Awakening/Fates Conversation Editor made by
@SecretiveCactus
https://gbatemp.net/threads/fire-emblem-conversation-editor-awakening-fates.460908/
We now have a Discord Server!
https://discord.gg/ePGj3BX