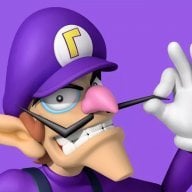 Joined

Aug 13, 2020
Messages

549
Trophies

1
Age

15
XP
Country
Rant ahead. Beware.
I am posting this from a more left-oriented point of view, in case any of you say I'm a Republican, Conservative, white piece of trash.
The whom are overweight in a life-threatening amount (commonly known as fat or obese) are pushing a fatphobia movement, claiming those who don't ally with them are the weight-equivalent version of racist. Here's why it isn't and here's why this is not a social reform we should make.
"Fat is healthy." No, it most certainly is not. Threatening your life to engorge in calories is something years of science has warned us about. Excessive amounts of fat leading to obesity are going to kill them, as their blood is thicker than Easy Cheese. My family has a history of cardiovascular problems due to fat, so I exercise to stay away from being overweight in the slightest.
"Fat is normal." In America, maybe. Everywhere else, no. Pushing a fat character agenda because of "normality" and "realism" is BS. Do you think someone like Pocahontas, a Native American Disney princess who was recently fat-attacked (made "realistic"), who runs around in the early ages of the common world in the forest would have weight to spare? No. There wouldn't simply be enough resources to get her that way during that time period. Do you think an artist likes their IP getting taken away and turned into a fat character? No. It's their portrayal of their own character. If they want them to be fat, they will be.
"Obese is a slur." Nope. It's a medical term. Why else would I be saying it? Yes, words like r***rded used to be one, but it is actually offensive in how it described people. Being obese is having an unhealthy excess amount of fat, and is a deadly condition as well. Morbid obesity is life threatening. Being one with autism is not life-threatening, which r****ded used to cover, but obesity is critical. It is not a slur, it is not a joke either. Your doctor is legitimately concerned for your life and would need to see weight loss before you are healthy again.
"You're fatphobic." Doesn't exist.
"This gym is fatphobic." Cause they don't have fat people on their walls? That's the ideal shape a gym wants to advertise. A goal, one healthy for a person to survive. Being obese is (as covered earlier) extremely dangerous.
No quote here, but I would like to point out that being overweight is different form being fat/obese. An overweight person is a few pounds off of recommended BMI and could be back in shape in no time. An obese person has gained an unhealthy amount of "overweight" (as I will call it) which could take them out at any second. This is why weight-loss is pushed.
Look, I'm not body shaming anyone (on purpose at least), but being unhealthily overweight can cause life-threatening and dangerous cardiovascular problems that will harm you as life goes on. Weight-loss would be the best option to stay alive.
TL;DR:
Being fat is not normal or healthy, obese is not a slur, fatphobia does not exist, obesity is really deadly, and fatphobia is not a social construct that should appear. Quit pushing it.