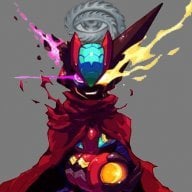 Arm Cannon Enthusiast
Member
Joined

Dec 26, 2013
Messages

13,358
Trophies

2
Location
Website
XP
Country
I don't think it would be feasible if you're only source of income for food is nutrition assistance, which is funny because the government tells you that you need to eat better, but then only gives you enough money to buy junk with, but is okay with spending thousands of dollars per month on your medical bills because your health then deteriorates. It also doesn't help the people who don't have a kitchen, are living in shelters or depend on food boxes or food pantries for meals. Although, with 2 out of 3 people being obese I don't think that the problem only effects poor people as I don't see any major difference between the amount of obese people when I travel around the ghettos to when I'm in some expensive restaurant in a rich suburb full of multi-million dollar homes.
78% of US workers live paycheck to paycheck
, 12% more than those who are obese. Kind of eye-opening in regard to our distribution of wealth, eh? We have more than enough resources to solve the problem of healthy food scarcity, but not if those resources continue to go to tax breaks for Jeff Bezos and other ultra-wealthy people in the top 1% instead. Comes down to what we choose to prioritize.