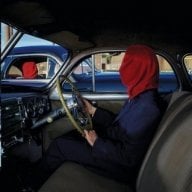 Joined

Sep 17, 2009
Messages

2,448
Trophies

2
XP
Country
In the 1920s, alcohol prohibition, in a dark time for the United States, was actually ratified as part of the Constitution. It accomplished a lot, namely making the production and consumption of liquor more dangerous, created organized crime, and proved for the hundredth time that theocracy has no place in any civilized nation. For probably the first and only time, the US government saw the error of their ways and repealed alcohol prohibition over a decade later.

Fast forward nearly 4 decades to 1970, when the Controlled Substances Act was signed into law by the crook himself, Richard Nixon, in an effort to bust up radical minority groups. This led to the creation of the DEA, an unelected government body that has the power to ban any substance, even plants and food products that it deems a "danger to public health." In reality, this organization does nothing but ban any substance that has a chance at creating a euphoric feeling, as this may have a chance to cause addiction in a minority of people.

Now this may seem like a noble cause to many people, but despite the claims that this act serves to "to provide for treatment and rehabilitation of drug abusers and drug dependent persons" the truth of the matter is that it makes the possession of any of the controlled substances a federal crime. This overzealous enforcement of so-called drug abuse really does nothing but break up families and ruin lives. The American prison system does anything but rehabilitate anyone. In fact, it turns petty criminals into hardened criminals. This is the very heart of my argument: prohibition creates crime. In the words of Penn Jillette: "When you criminalize things that aren't real crimes, you still create real criminals."

I could go on all night, but I'll lay out the basic framework of my plan that would end the "war on drugs" that should make everyone happy. Well, most people anyway:
1. Repeal the Controlled Substances Act and abolish the DEA. DEA agents can be assigned to investigating real crimes that actually detriment society, such as child abuse and child pornography.
2. Use the drug schedules to establish age limits and other restrictions. Some exemptions can be made in this area, but all Schedule I and II substances can require buyers to be at least the age of 21 to buy from a licensed vendor. For instance, you could visit any pharmacy in the US and request an opiate like hydrocodone or codeine and they would be able to sell it to you from behind the counter as long as you show proper identification. Some of the more addictive drugs like oxycodone could be subject to monthly or yearly limits as well.
2. Licensing. Create a licensing system to regulate the manufacture and sale of the more risky substances. This may cost a bit in the short-term, but will save billions in the long run. Drugs like amphetamines, heroin, and other drugs that require potentially hazardous synthesis may only be manufactured at licensed facilities. This is to ensure quality, purity, and safety of the product; as well as to prevent things like children being exposed to things like makeshift meth labs.
3. No regulation on any plant-based drug; such as khat, marijuana, papaver somniferum (the opium poppy), kratom, etc. unless it has a proven direct ecological effect on human life. Potentially toxic plants like the opium poppy and the ephedra plant may require fencing or some other device to keep children from accidentally ingesting the plant.

At the very least, some sort of personal use exemption should be added to the existing drug laws. Allow a person to carry maybe 10 grams of amphetamines or coke, a half ounce of weed, or to grow a certain number of marijuana plants or opium poppies without any legal action including confiscation taking place.
Last edited by
Subtle Demise
, , Reason: Removed video that was no longer available.