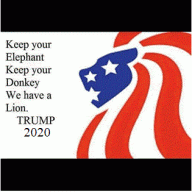 Joined

Dec 19, 2010
Messages

1,032
Trophies

0
Location
XP
Country
Update for all those members who are so eager to know what Trump's preliminary plans are and so hangry for the details:

Update 1:
Trump pushing for major crackdown on homeless camps in California, with aides discussing moving residents to government-backed facilities


Source: The Washington Post via MSN



The planning has intensified in recent weeks. Administration officials have discussed using the federal government to get homeless people off the streets of Los Angeles and other cities and into new government-backed facilities, according to two officials briefed on the planning.

Trump's directive is part of his broader effort in recent months to shine a light on problems in California and a number of major U.S. cities, including Baltimore and Chicago. He has complained about what he says are years of failed Democratic leadership that have led to sustained poverty and crime.

Top officials representing the White House and the Department of Housing and Urban Development arrived in California this week for a round of meetings. A particular focus has been the skid row section of Los Angeles, officials said. The president is directly involved with the initiative, officials said, and has asked for updates.

Among the ideas under consideration are razing existing tent camps for the homeless, creating new temporary facilities and refurbishing existing government facilities, two other officials said. The officials spoke on the condition of anonymity because the planning hasn't been publicly revealed. The changes would attempt to give the federal government a larger role in supervising housing and health care for residents.

The talks are fluid and concrete plans had not been reached.

Planning also involves officials from the Department of Health and Human Services. An administration official cited the need to act based on concerns about disease and sewage problems affecting the homeless.

A White House spokesman said Trump signed an executive order in June that pertained to affordable housing regulations, and that the administration is continuing to seek new solutions for homelessness. Trump's executive order created a new White House council on eliminating "regulatory barriers" that White House officials believe increase the cost of building new housing. Developers have said these restrictions drive up prices on housing and limit the supply.

"Like many Americans, the president has taken notice of the homelessness crisis, particularly in cities and states where the liberal policies are combining to dramatically increase poverty and public health risks," said Judd Deere, a White House spokesman. "President Trump has directed his team to go further and develop a range of policy options for consideration to deal with this tragedy."

Housing experts say homelessness in California has risen alongside housing and rental prices. That problem has been exacerbated by cuts to federal support for housing programs.

Trump previously hinted at potential unilateral federal action over homelessness, telling Fox News that he was "very seriously" considering acting on the issue.

"You take a look at what's going on with San Francisco, it's terrible. So we're looking at it very seriously. We may intercede. We may do something to get that whole thing cleaned up. It's inappropriate," Trump told Tucker Carlson in July. "Now, we have to take the people and do something. We have to do something."

Update 2:
Trump officials tour unused FAA facility in California in search for place to relocate homeless people


Source: The Washington Post via MSN





A team of Trump administration officials toured a California facility once used by the Federal Aviation Administration this week as they searched for a potential site to relocate homeless people, according to three government officials who spoke on the condition of anonymity to discuss the private tour.





Trump is expected to visit California on Tuesday and Wednesday. One administration official with knowledge of Trump's visit to California said there were discussions about an announcement related to California's growing homeless problem next week, but a second official said that any decision could be premature and that it was not on the current schedule for the trip.





Some administration officials expressed skepticism that the federal government wanted to get in the business of operating a large homeless shelter in Los Angeles. There were also questions about the feasibility of turning the FAA facility into a shelter and how it could legally be done.





Senior administration officials said that forcing people into new facilities was not under consideration, with one official telling The Washington Post: "We're not rounding people up or anything yet. You guys in the media get too ahead of yourselves."





Well, I hope that satisfies all those complaining that the original OP story didn't cover enough of Trump's great plan to fix this issue the Democrats have been sitting on for year. You're welcome.


--------------------------------------------------------------------------------------------------------------------------------
Original post:

After years of Democrat leadership failing to come up with (or maybe even look for) any working solutions for the homeless issues in the state of California, the current administration has decided that it's time for them to step in and offer assistance. Unfortunately, instead of just accepting new ideas that may help to fix the problem, the Democrats are accusing Trump of pushing an agenda and are only insisting that he stay out of their state. They are requesting that he just send them more money.
Instead of slapping another repeatedly used, non-working band-aid on the problem, why do they refuse to repair this wound in our communities with working solutions? Like Einstein stated, "Insanity is doing the same thing over and over and expecting different results."

It's a shame that, in such a prosperous economy we have now, people are unwilling to help our fellow man (and woman) to rise out of their situations instead of just stepping over them and moving on with their day. I thank the president, and those involved, in finally deciding to work towards the goal of solving this matter and hope they succeed.

Homelessness is a horrible situation that I had gone through myself in my late teens that I never would have gotten out of myself without "tough love" making me work to overcome the issue myself. I had people just give me money or offer a place to stay for the night, but this was only enabling my problems. It wasn't until somebody who truly cared about me had offered me money for doing work for them, such as yard work or cleaning their garage, etc., and giving me goals to reach for, was I able to rise above and get my own place. Today, I own my own business, have a comfortable life in a nice house that I own, and work hard to make sure I never live on the streets again.

Now, I know that a lot of homelessness is due to mental illness and drug use, but these people still need better help than just giving them money and temporary shelter to help them off the streets.

You don't have to love Trump or even like him, but this is an issue we should all be able to stand behind him on.
Trump Administration Weighs Action to Combat Homelessness in California
The Trump administration said it may try to help get homeless people in California off the streets, a move that comes after the president has criticized the state's cities for their handling of the growing problem.
White House spokesman Judd Deere said that President Trump "has taken notice of the homelessness crisis," without specifically mentioning California. A team of federal officials visited Los Angeles Tuesday on a fact-finding mission, a spokesman for the administration said, a week before Mr. Trump visits the state on a fundraising trip.
"The spike in homelessness we are seeing in places like L.A. and San Francisco is alarming," a spokesman for the Department of Housing and Urban Development. "While there are many state and local issues at play here, we're looking at a range of options available to us at HUD—as well as other agencies—for possible federal action, if and where appropriate," a spokeswoman said.
The administration didn't make clear what types of action it is considering. Nor is it clear what type of measures the administration legally can take.
Alex Comisar, a spokesman for Los Angeles Mayor Eric Garcetti, a Democrat, said the mayor's office hosted the delegation of federal officials in an attempt to show them "our work to confront this humanitarian emergency."
"We learned very recently of their plans to learn about our strategies," Mr. Comisar said. "We welcomed them."
The homeless population has risen this year in major California cities despite
efforts by local and state governments
to deploy billions of dollars in taxpayer-funded efforts. California hasn't built enough apartments and homes to keep up with population growth, and many critics say regulations should be eased to spur construction. Paying for outreach programs and new affordable housing simply isn't enough to match decades of underbuilding, they argue.
Democratic Gov. Gavin Newsom signed a state budget in June investing $1.75 billion in efforts to spur new housing and about $1 billion aimed at helping cities and counties combat homelessness.
Homelessness jumped 12% and 16% from a year ago in the county and city of Los Angeles, respectively, according to figures released this summer based on a count conducted in January. Other localities in California saw substantial increases compared with 2017, when they last conducted a count. In San Francisco, the number rose 17%, while Alameda County, which includes Oakland, saw a 43% increase.
Both Los Angeles and San Francisco have struggled with efforts to build housing for the homeless, with residents objecting to facilities being built in their neighborhoods. San Francisco Mayor London Breed blamed part of the problem on a decline in federal resources.
"We need federal support and resources to build more housing for people living on our streets," she said. "But simply cracking down on homelessness without providing the housing that people need is not a real solution and will likely only make the situation worse."
In a letter to the White House, Mr. Garcetti asked Mr. Trump to step up funding for affordable housing, mental-health programs and the Department of Veterans Affairs.
Mr. Deere noted that the president signed an executive order aimed at affordable housing in June and said he has asked aides to "develop a range of policy options for consideration to deal with this tragedy." Mr. Trump has suggested that California policies are to blame for the crisis, in keeping with his broader clash with Democratic leaders in the state on issues such as immigration and climate change.
In an interview Tuesday before Mr. Trump's administration announced its plans, Mr. Newsom rejected criticism that California's policies were the cause of homelessness.
"People are right to criticize the homeless crisis in the state, it's unacceptable. They're right to criticize the affordability issue, it is unacceptable," he said. "I'm deeply searching for strategies and solutions…for our critics, please offer constructive criticism as opposed to ideological critique."
Mr. Trump will make a swing through California Sept. 17-18, with donor events scheduled in the Bay Area, Beverly Hills, Los Angeles, and San Diego. The White House hasn't announced any nonpolitical events during the trip.
Source:
Click here