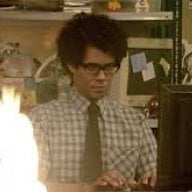 Joined

Mar 25, 2011
Messages

198
Trophies

1
Location
XP
Country
With the official Release of Ugopwn,, I'm looking to compile a list of DSi enhanced or DSi Exclusive homebrew.
We already have threads for the
Essentials DS Homebrew
.
As well as
Emulators for the DS
And some great
Dsi Hacking tools
But this list is JUST for stuff that runs on your DSi, and I'd like to highlight apps that go beyond what you could do with a simple flash cart.
So Feel free to submit your findings! (include link and brief description if possible)
Here's what I have so far:
Launchers:
HB menu:
A very simple launcher, but it's flexible and compatible with the dsiware right out of the box.
Just load up some homebrew in SD:/nds/ And you're all set!
It's been around for a while, and is still in fairly active development.
Download
DSi Homebrew Channel:
A much fancier launcher, that tries to emulate the design of the DSi's UI.
However it's much more limited than HB menu, as it only supports cards up to 2gb.
It has not been updated in quite some time.
Download.
SRLoader:
Load DS games from the SD card!
You can load your DS game backups, in standard DS mode, or with the DSi's clock speed!
The compatibility may not be perfect, But it's been making some great progress!
Download
Emulators:

Nes DS:
Play nes games,
But faster!
Download.
GameYob:
Play Gameboy and gameboy color games!
With the DSi clock speed, most games should run near full speed.
download.
DSx86:
A PC emulator for old Dos games.
Download.
Games:

cQuake:

A port of Quake for the DS,
updated to take advantage of the DSi clock speed.
Download.
DsDoom:
Doom for the ds,
Also updated to take advantage of the dsi
Download (web archive)
TODO: Formatting, Find more games...