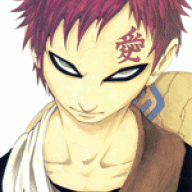 Well-Known Member
OP
Member
Joined

Apr 11, 2007
Messages

791
Trophies

0
XP
Country
Well, I've been playing games since the NES era, and I've played games on almost all consoles including PSone, PS2, PS3, PS4, Xbox 360, GC, Wii, PSP, and DSL.
So far from what I've seen, US games are always "true to the original" aka nothing is censored or cut, etc., and over these years, I've developed this sort of "preference" where I always prefer playing the US version game/ISO/ROM just to get that "the way it was meant to be played" feeling.
Hence, I was wondering if this was also the case with the 3DS, aka do you guys think/know whether US games/roms are "superior" (uncut, uncensored) in every way compared to EUR games/roms.
I have a N3DS XL AU (PAL) and my Gateway is on its way. I also have Cubic Ninja, and I'll be ripping the private header off of it and use it on any game/rom I intend to play online.
So, in this scenario, do you think I should just stick to EUR roms/games or should I go with US roms/games. Or is it that it just doesn't make any difference when it comes to 3DS.
Any input on this is highly appreciated
Thanx a lot in advance