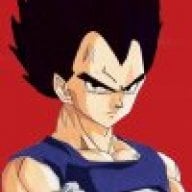 Joined

Aug 23, 2009
Messages

3,007
Trophies

1
Age

28
Location
Website
XP
Country
Irvin Kershner, George Lucas and screenwriter Lawrence Kasdan on planet Hoth​
Irvin Kershner, the director of what is arguably the best of the Star Wars films, has died at age 87.
Kershner came in to helm The Empire Strikes Back, the second Star Wars movie, after his former student George Lucas decided to skip the director's chair and focus on his producing and writing duties on the series.
He studied and worked in a wide range of the arts, from music to photography to painting, before focusing on cinema as a cinematographer, editor, writer and, of course, director. That included stints in documentaries, television, features and teaching. It was at the University of Southern California that "Kersh" -- as he was known by his friends -- encountered the young Lucas.
In a 1990 interview with StarWars.com, Kershner recalled how he came to take the Empire job.
"I finally decided, 'Why not direct this Star Wars film,'" He said. "However, I didn't know it would take me almost three years! So, I went up to see George and he took me to his office and showed me these drawings of what would later be Skywalker Ranch. He said, 'This is what this film will pay for.' He showed me drawings of the buildings, etc. But he said, 'This will only happen if Empire works.' And that was something else I … had to carry on my shoulders. I thought, 'Wow, what a dream! That's incredible!' You know, it's not like saying, 'Look, we're going to make a lot of money!' It's saying, 'We're going to build something.' And that was the difference for me. That's what hooks me every time. You know, money itself means nothing. It's what's done with it that matters."
Kershner's career was a good one before and after Star Wars, though fanboys best remember his more geeky output which included The Eyes of Laura Mars, Never Say Never Again, RoboCop 2 and episodes of seaQuest DSV.
His spirit has joined the Force now… [/p]

Source (IGN)
Dang, I loved Empire Strikes Back. Best Star Wars movie ever.