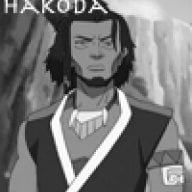 Joined

Feb 2, 2008
Messages

2,133
Trophies

0
Age

26
Location
Website
XP
Country
So I thought I get some spare money over the summer with some math tutoring and some computer repair. I know how to tutor people math, they say i can make the most difficult problem into common language and not jargon.

I've fixed dozens of computer before however now I'm looking to optimize my time and performance with how I do it. I'd like to hear some feedback from the community on what you'd like to see happen to your computer for the correct price and time.

General Maintenance:

I'd probably open up the computer, take it outside and spray some compressed air over it to get rid of dust. Afterwards, I'd bring it inside and while its still open, make sure all hardware is connected properly to rule out any hardware failures if there any problems. Next, I'd boot the OS and see how long it takes to startup and observe the general OS's speed. If the OS starts up painfully slow, I'd sit the consumer down and explain startup programs. With their consent, I'd remove some programs lagging startup to increase performance. Next, I'd run CCleaner Portable to cleanup general system files and I'd make sure any personal things in the installed browsers are kept unchecked (such as history, saved passwords, etc) in order to not disrupt the consumer's experience with their computer. Once that's finished, I'd startup Wise Registry Cleaner and cleanup broken registry files (as well as use CCleaner first). Then I'd run RevoUninstaller and with the consent of the consumer, I'd remove unneeded programs which probably are never used and came with the PC. Once that's finished, I'd run Defraggler Portable and let the system defrag itself if fragmentation is above 10%. I'd consult the consumer before leaving about options to upgrade RAM or do a recovery installation of the OS to clean things up. if there is a system error or malfunction with the OS, this will be included with the maintenance service. How much for all that?

Virus Removal:

Basically, following's Rydian's guide. Making sure the consumer's experience and back to normal after the problem is resolved. Will avoid formatting at all costs. If virus, order of scanners go MBAM --> ComboFix --> BitDefender LiveCD --> Manual Removal --> Recovery Installation. If annoying redirects, Clear HOSTS --> MBAM --> Spybot S&D --> BitDefender Live CD --> Manual Removal. Checking if the problem persists after each "-->". How much?

Hardware Installation:

Anything from some more RAM to a new GPU to a full overhaul (as long as parts are supplied or they will be added to the bill). How much for labor?

General Information:

Basically a session with the consumer to help learn as much as possible about their computer and how to do every day tasks fast and simple. Probably will charge something per hour, but what rate?


I have a question for those who fix computers regularly:

I have a Multiboot CD with BitDfender LiveCD, Kaspersky LiveCD, Parted Magic, Slax, NT Password, and Recovery Discs for Vista (x86 & x64) & 7 (x86 & x64) all on one USB and CD. Do I need Hiren's BootCD or UltimateBootCD added to the multiboot?

How do I go about dealing with the consumer when a recovery installation is required? What if they don't have the install disc or the key is rendered invalid after reinstallation?


Thanks in advance.