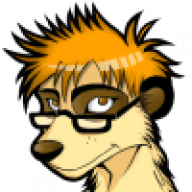 Joined

Oct 2, 2005
Messages

394
Trophies

0
Age

35
Location
Website
XP
Country
Sorry for my english, I'm russian
I'm keen on IRC and I spend 24 hours a day in it. Not less I'm keen on my Nintendo DS. And no doubt, after the appearance of "dswifi lib" I was waiting for a good IRC client. Some clients appeared at last, but they seemed being made
anyhow. They were suitable just to connect to IRC from DS once, impress and forget about the program. They seemed to be very inconvenient and unfinished, to say nothing of absence of Russian in-out (Yes, I'm russian). So I set myself the
task of creating a new client for DS, which would be practically as convenient as IRC clients for desktop PC. Truth to tell, I met some difficulties connected with screen size. It's quite impossible to place on DS screens a list of
channels, a nick list, the chat itself and a keyboard display simultaneously. Switch buttons of these modes would also take large place. I tried some variants and decided that the good-enough solution is to make just one switch button: tap
it by stylus, hold - and then icons appear, drag stylus to a required icon and release. So the switching can be realized just by one shift of stylus or by buttons. Besides I wanted others to like this program, especially those who don't know what IRC is. That's why I suggest that they should use minimum of primary settings. You shouldn't even enter your nickname - it would be taken automatically from DS settings. Just connect to an access point and go ahead!
But I digressed from the topic. Well, what was finally made?
* A clipboard in all dialog boxes. You can even copy from upper screen, holding "L" button.
* Using up to three servers at the same time.
* DCC chat support and file transfer by DCC in both directions (I really don't know what for, but in fact
)
* Storing of logs directly to flash.
* Identification of server answers by numbers. I.e. not an interface only but the great deal of server answers is in English for non-english servers).
* An alternative mode of nicklist request. Now you can see user's "away" status plus a complete list of his modes on server.
* Flexible settings of colors, highlights, etc.
* The prototype of scripts for advanced users. You can set commands, which will be executed after opening or closing of DS (turn away automatically, for example). You can previously make a list of commands for channels, privates and nick list, where the appropriate variables will be substituted as well. I.e. mIRC popups' analog
* All settings can be changed during a program work - it's no need to bother with ini files.
* Something like multitasking. At the same time you can download several files by DCC, get a list of channels and chat. Practically all tasks are working simultaneously, except the moment of connection.
* Russian in/out and interface (only for Russian version).
So, you can download latest english version here:
http://clusterrr.com/dump/soft/ClIRC-0.04-english.zip
Homepage:
http://clusterrr.com/
Read manual carefully
Please, send me any bugreports and english laguage mistakes