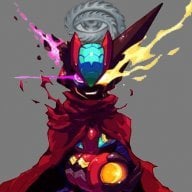 Arm Cannon Enthusiast
OP
Member
Joined

Dec 26, 2013
Messages

13,359
Trophies

2
Location
Website
XP
Country
https://www.propublica.org/article/...molesting-eight-children-at-immigrant-shelter
https://www.npr.org/sections/thetwo...dren-subjected-to-widespread-abuse-by-officia
https://www.nbcnews.com/news/amp/ncna895966
This is no longer defensible in any way, even if a person was somehow able to previously justify jailing children six years old and younger. These children are being treated like prisoners of war.
Among the allegations, U.S. officials are said to have:

Denied a pregnant minor medical attention when she reported pain, which preceded a stillbirth.
Subjected a 16-year-old girl to a search in which they "forcefully spread her legs and touched her private parts so hard that she screamed."
Left a 4-lb. premature baby and her minor mother in an overcrowded and dirty cell filled with sick people, against medical advice.
Threw out a child's birth certificate and threatened him with sexual abuse by an adult male detainee.
Ran over a 17-year-old with a patrol vehicle and then punched him repeatedly.
*A short list from just
one
of the articles
As far as I'm concerned, anybody involved with this shit, up to and including Trump, deserve nothing less than the guillotine.
Last edited by
Xzi
, , Reason: First link updated with new charges