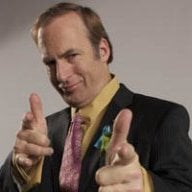 Livin' in a cardboard box
OP
Member

Call of Duty: Black Ops 360 Gaming Night
Saturday 4th December, 8PM GMT.
On
Saturday 4th December
, I will be hosting a
Call of Duty: Black Ops
gaming night on
Xbox 360
. Any Tempers can hop on with us and...well, we'll be killing each other! We'll be playing a mixture of game modes from team deathmatch to headquarters. We'll have our own party too.
If we get a lot of demand then extra parties will be made with other hosts to accommodate as many players as we can.
All you need to do is post that you're attending and add
Livin in boxes
to your Xbox 360 friends list and get on at
8PM GMT
and I will start inviting everyone who said that they will be attending. If you're going to be late, just send me a message and I'll make sure you get in.
If you're unsure about what the time will be in your area, then just click
here
.
See you there, sergeant.
UNFORTUNATELY I CAN NO LONGER ATTEND THIS EVENT. I REALLY DO APOLOGISE, MAYBE LUKE_C WILL BE ABLE TO HOST INSTEAD!
[/p]

Time

Discuss