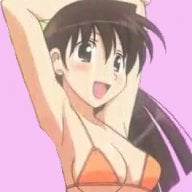 Well-Known Member
OP
Newcomer
Joined

Dec 20, 2021
Messages

77
Trophies

0
Age

35
XP
Country
Okay, so I got into modding back on the Wii U with Smash, it was confusing but I eventually got into it and had fun. Fast forward to the Switch and Smash Ultimate, I eventually tried to see if modding THAT would be possible since my Switch was a semi-launch console. Setting up was also confusing but eventually got that mess set up and eventually Smash mods (only custom music because that's the only thing I cared about there, lol).

I want to mod more than just Smash though, I did some minor nsfw stuff with Atelier Ryza, but, eh...

So here we are, a few days ago I tried Breath of the Wild on the Switch...again, a nightmare setting things up. But this was...worse...and even more confusing. Anyways, dumped the stupid game, installed BCML, tried installing just a few simple mods that said they should perfectly fine together. Annnnnnd, game crashes when trying to launch it. Tried reinstalling mods, even removed some, still crashes...

All that work...for nothing...

If anyone wants to help me understand why BCML sucks and how to get some of these mods working...yeah...please? I decided to join this site just for this, maybe I'll ask for help on other games that hasn't been messed with on Switch before (like Monster Hunter Rise or God Eater 3, they're up on my list. >_>)

As for Breath of the Wild mods, it's the Linkle mod with a couple of others that go along with this, such as the girly animations, dialogue fix stuff...I would add a nsfw mod but of course there's not switch version as far as I know...and converting Wii U mods apparently is a nightmare as well and I had no luck whatsoever with that, go figure.