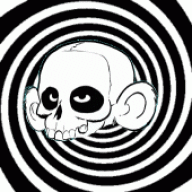 The cheese stash is a lie.
OP
Banned
Joined

Dec 9, 2006
Messages

3,224
Trophies

0
Location
Website
XP
Country
Bonemonkey
What is your duty here at gbatemp?
Costello
Well first off, I've been an administrator since 2005. As an administrator, my job consists in 3 major types of tasks:
- moderating, like all the staff. We keep an eye on hot topics, regularly delete "spam" topics, and hit people hard with the ban stick.
- posting news. Whenever something important comes up, we report it on the portal. I don't do releases much, as shaunj66 normally takes care of it.
- administrating the forums. We use the might Admin Control Panel to do stuff like adding forums, managing emoticons and all the things that a regular member can't do.
So that's my job as an administrator. However, I'm also the main programmer of the team. I design the new features (the release lists, the blogs, all sorts of things), keep the servers up and running, and more generally I take care of all the technical stuff.
Bonemonkey
What's your favorite color?
Costello
I'm torn between blue and green, for many reasons.
BoneMonke
What's your favorite video game console or portable?
Costello
My all-time favourite game console is the Xbox 360. I'm a casual gamer, as in "I only play occasionally", but I like to play in perfect conditions. I got myself a large HD screen, 5.1 surround sound, and I have to admit the 360 has amazing graphics and audio. The 360 has got all the types of games I love. The only thing I think I'll miss is Metal Gear Solid 4, as I'm a huge fan of the series but anyway, there are just so many great games on the 360 that I haven't even had the time to beat any of the games I own.
BoneMonke
Where do you see the Wii in 2 years?
Costello
Beyond my own opinion about the game console (which is rather negative TBH), I think it's safe to say that the Wii is a huge commercial success for Nintendo. The Wii fit thing will soon be available on all continents and I hear the sales are doing pretty well in Japan (I expect they will literally explode in America, if you see what I mean

j/k). So why stop here? I believe Nintendo will just keep releasing this kind of toys which I'm totally not interested in. Thank you very much.

Bonemonkey
If you could be a mythical creature which one would you be and why?
Costello
I think I would either be a dragon, or a phoenix. I'm a traveller, I love to visit new places (going to the US in 2008, for 2.5 weeks btw) so being able to fly would be the best thing ever. However that's just what I wish I would be. I just took
this test
to see what I really would be and the answer is... an Elf!
Bonemonkey
Im going to show you a picture and I want you to tell me the first thing that pops into your head
Costello
"moody". :|
Bonemonkey
Why do you think BoneMonkey is such a stud with the ladies?
Costello
Because he's got both the brains and the muscles?
Bonemonkey
And the last question...HRTH?
Costello
... and then trgh.