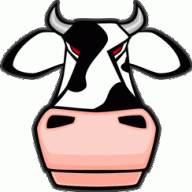 Joined

Feb 14, 2007
Messages

1,151
Trophies

0
Website
XP
Country
QUOTE said:

[19:34] it was always my impression it was 5 consoles m8
[19:35] even when i spoke to james about it it was to be units
[19:35] 5 units
[19:35] [19:35] [xxxxxx] yes that was what i heard also, but not knowing what
the score was i just put winner(s)
[19:35] and if you check my pms to people on site from the staff box
you will see it is what i have said the whole way through
[19:35] [19:35] [xxxxxx] stoi do u think u shud pay staff for there work on site
[19:35] [19:35] [stoi] ok honestly, yes we did buy some stuff off ebay, but it
was 1`000s of ??? worth of stuff
[19:36] [19:36] [xxxxxx] way i see it if this is put around it will do site some
damage or could do they may take pity but like i said 1 pound or 10 it still
taking
[19:36] [19:36] [stoi] No because if hackers ever found out, the site wouldnt
last 5 minutes
[19:36] [19:36] [xxxx] EXACTLY

how the draw is to work

[21:36] [stoi] if it is 5 consoles though i have 3 choices, get them and ship
them, may happen may not, come clean and tell everyone what james has done
(which im heading towards but need to think) cheat the draw somehow and have 1
real winner. but who the hell makes the 1st draw ever on a website 5 fucking
consoles.

QUOTEwell james did take the bulk of that money, i even sent an announcement out earlier to all those that had donated telling them what had happened.

and i was going to honour the prize draw as well, i told them that in the announcement as well and that was sent 10 hours or so ago before this hack.

so its not me you want to be having a go at, its james and newbody, 4-5 years work gone down the drain becuase they got greedy, or thats how i see it anyway.

yes i am to blame, i should have never gave the site over, but james has been staff for over 3 years, so i thought i could trust him with it for 1 lousy month, i was always coming back the 1st december.

so yes blame me for being a sucker, and a fool, but dont say the draw was a scam because i was going to honour it, and if that meant 5 consoles then so be it, i would have had to fork out for 5 consoles.
I've never donated, but I feel sorry for those that did. Shady business