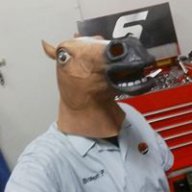 Active Member
OP
Newcomer
Joined

Jan 9, 2016
Messages

32
Trophies

0
Age

37
XP
Country
so my dstwo will periodically freeze, system says no cart when i restart. i physically modded the cart, did the paper trick, yada yada
ive only had the system a couple days, so this theory needs more testing, but it seems that it works fine with a fresh charge on the battery. (i think the cart still needed modified for better contact) but it doesnt seem to mess up until ive been playing it for between 1 or 2 hours.
is it possible my battery is old and causing the dstwo to freeze? at first the light would go red while turning it on, then go back to green. if i launched a ds game it would stay green, but a gba or snes game would usually make it go red again. it lasted about an hour after it went red. all of these lead me to think the battery might be shot. i cant get anything in the tiny tiny crack to test the voltage under load, but the battery did charge up to 3.8 volts.
also i need to know what to expect out of the battery. this seems to be a question with a wide array of answers, but i feel like i should be getting more than 2 hours before it starts freezing (assuming that is a thing)
when i thought it was a contact issue, i would jack with it and get it working again, and total, i got about 4 hours or so out of it (with much freezing) and a couple places said to expect about 4 hours with a dstwo. so my battery may be fine, but i still have contact issues.
like i said, i need more research on the matter. if i can consistently get it to work fine for the first hour or so after pulling it off the charger ill lean more toward the battery. but im only on my third charge, so it may be coincidence.
so TLDR
does your dstwo start to freeze when the battery gets low.
how long does your dslite last with your dstwo.
and if i determine i do need a battery, has anyone any experience with this
https://www.amazon.com/Cameron-Sino...&sr=8-4&keywords=cameron+sino+ds+lite+battery
i can get a Rayovac replacment from a local store, Batteries Plus Bulbs, for $13, but the above, while an offbrand, seems like it may be legitimately 1800mah