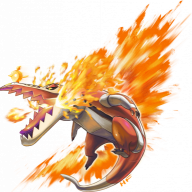 Joined

Aug 6, 2017
Messages

16,219
Trophies

1
Age

27
Location
XP
Country



DISCLAIMER
The following applies to users who do not use a modchip, dongle, or other hardmod with their Nintendo Switch console.
AutoRCM is a "brick" that corrupts BOOT0 which is a part of your NAND. It is a brick in the sense that your console automatically boots into RCM (as the name implies) which is not only a black screen but requires you to send a payload to actually use the console. If you don't have a way of sending a payload nearby, then your console will remain in RCM hence acting like a brick. However it can easily be reversed usually using the same tool that was used to enable it in the first place. One of the main uses for AutoRCM is the removal of a jig for hacking your Switch but it can also be used to prevent fuses from being burnt for people who wish to downgrade in the future.
There are many different tools that can not only enable AutoRCM but disable it as well. The golden rule is to never mix 2 different types of AutoRCM. This means never enable more than 1 type of AutoRCM and always disable AutoRCM with the same tool you used to enable it. This is because some tools install AutoRCM slightly differently and because they disable AutoRCM depending on how it was installed, installing another type of AutoRCM would make it harder to disable AutoRCM altogether (a franken-AutoRCM, if you will). Below are a list of tools that can enable and disable AutoRCM.




Removes the need for a jig or something else conductive for entering RCM but you still need to send a payload with via USB with a computer/dongle
Is the only tool that is 100% effective at booting the console into RCM
Can be used to prevent fuses from being burnt as long as its enabled




Shutting down/rebooting a console with AutoRCM enabled from Horizon aka CFW/OFW will cause it to reboot into RCM except if you are using Atmosphere version 0.8.4 or greater which you can check by going to System Settings and looking at your current firmware
Performing a system update either via online, cartridge, or a local system update will disable AutoRCM except if you are using Atmosphere version 0.8.1 or greater which you can check by going to System Settings and looking at your current firmware
If you do not have a way of sending a payload while the console is off, it will act like a brick when you turn it on as it will only boot into RCM which can only be utilized via sending a payload
AutoRCM reduces the charge rate of the Switch in RCM. However the exact amount varies slightly. You can click the Spoiler below for a detailed explanation of the differences between charging in RCM with and without AutoRCM enabled which was discovered by CTCaer.

So, Switch charges and does not charges in RCM. xD

The results (battery was 89%): The switch

can charge normally

the battery, if the

BCT is intact

!

In RCM AND in hekate menu.

*BCT is the boot configuration table that autoRCM corrupts.

Tests showed that it was charging with the same current, as in Horison OS.

The current it was drawing with 89% battery, was 800mA - 1000mA, using Switch wall adapter. On PC, it was the max the hub could give.

------------------------------------

The switch

cannot charge normally

with a

corrupt BCT

(AutoRCM).
In hekate, it shows similar behavior (read below). Extra emphasis on the "normally"

.

With autoRCM, basically a corrupt BCT, the switch behaves differently.

There are 2 behaviors that I saw when connecting to the switch wall charger:

Common - It was draining 140-250mA.
Common (in hekate) - 200mA - 400mA

Rare (normally if you connect charger after powering off from HOS) - Drain of alternating 250mA and 1000mA, with surges of 2.5A.

------------------------------------

Summary - facts:

Switch can charge completely normally in RCM or Hekate with a BCT intact

The percent % in Horizon OS, after a RCM charge, is not fake.

Switch does not charge normally with AutoRCM, a.k.a corrupt BCT.

Either it charges very slowly or sometimes with a broken slow/fast/slow/fast charge pattern:
Or this behavior is current taken from the USB controller or the BPMP (Nvidia's Boot and Power management processor)

In AutoRCM, the Charge IC probably can't update the battery calibration file and could make the percent fake.

I don't know for behavior

.3

what really happens and what Switch does. This can be easily examined, by connecting a current multimeter between battery and switch and check the readings.



Because (usually) a console with AutoRCM reboots back into whenever you try turning it off, you either have to perform extra steps to shut it down or use certain CFW which will be detailed down below. Except for CFW that can shut down from Horizon aka CFW/OFW, a console with AutoRCM enabled can only be properly shut down from RCM. The following are examples of shutting down a console with AutoRCM properly.


Use Hekate's Power Off function
Performing a manual shutdown in RCM which is holding the power button for 12 seconds. This is not to be confused with a manual shutdown in Horizon aka CFW/OFW which causes the console to reboot into RCM much like powering off or rebooting the console normally
Press Power Off from Horizon, wait 10-15 seconds for it to reboot into RCM while its plugged in via USB, then send SX Loader with boot.dat on the micro SD inserted in the console or ReiNX.bin
Power off normally while running a version of Atmosphere 0.8.4 or greater which you can check by going to System Settings and looking at your current firmware

AutoRCM does not drain the battery. What does drain the battery is leaving the console in RCM which can happen due to an improper shutdown. This happened to many users very early in the Switch scene because we were not aware that turning off a console with AutoRCM enabled would cause it to reboot back into RCM. However some users still have this happen by accident and wind up with a console that is either dead or nearly dead. There was another misconception that the Switch could not recharge with a dead battery and AutoRCM but this was also debunked. Meaning even if your Switch runs out of battery, you can always recharge it. Depending on whether or not a payload will work on your console will change how you can charge it.

If your console can still accept payloads...



Press the Power button once
Press and hold the Power button for 12 seconds
Press the Power button once
Connect it to your computer via USB
Send Hekate as a payload
Choose the "Power Off" function
DO NOT unplug your console from this point as now your console will normally recharge. It should gain enough charge to boot up into CFW/OFW in about 10-15 minutes. It should also be noted that this method is the only way to charge the console while keeping it off as trying to charge it in any other scenario will turn on the Switch.


If your console cannot accept payloads...



Press the Power button once
Press and hold the Power button for 12 seconds
Either plug the Switch into your computer via USB or the dock while the dock is connected to the charger
Wait about 30 minutes to an hour
Try sending a payload such as Hekate. If it succeeds, use Hekate's "Power Off" function and keep the console plugged in so it can continue charging at a faster rate. If the payload did not work, try charging the console for longer or charge it elsewhere




Q: Does the console become permanently bricked if it has AutoRCM and no battery?
A: No, the console will accept charge even with AutoRCM enabled and an empty battery. The only issue is it will accept a reduced charge rate with an empty battery and AutoRCM enabled because it will be stuck charging in RCM until it has enough battery to accept a payload.




Q: I heard AutoRCM drains battery. Is this true?
A: AutoRCM never drained battery. What people thought was AutoRCM draining the battery was actually the misconception that shutting down the console normally would work when AutoRCM was enabled which was not the case. Instead this process causes the Switch to reboot back into RCM after 10-15 seconds. RCM drains the battery at a rate of about 5% per hour.




Q: How do I avoid draining battery in RCM?
A: Simply turn off the console properly. Read the "Shutting Down with AutoRCM" tab for more detailed information about this subject.




Q: How do I know my console with AutoRCM has been fully shut off?
A: The only way to verify if a Switch has been properly powered down while AutoRCM is enabled is by having the device plugged into another device that can read if it is in RCM before powering it down. Plugging the Switch into another device after powering it down will turn it on, with or without AutoRCM.




Q: Do the different tools that enable AutoRCM affect the way AutoRCM works?
A: No, AutoRCM functions identically no matter how you install it. It is best practice to use the same tool one used to enable AutoRCM for disabling it as well.




Q: I want to disable AutoRCM but I forgot how I enabled it. What should I do?

A: Hekate/Briccmii can reverse any type of AutoRCM.




Q: Should I use AutoRCM?
A: This is more of a personal decision as AutoRCM can still be dangerous in the wrong hands. Some of that has been mitigated what with Atmosphere now implementing a proper shutdown but if a child or someone else presses the Power button while you are at work, you may come home to a Switch running low on battery. I personally use it as it is more reliable than any jig out there and don't have to worry about other people accidentally turning the console on but weigh the pros and cons with your own situation and decide if AutoRCM is for you.