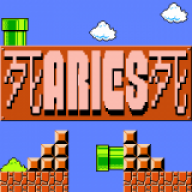 Joined

Mar 22, 2015
Messages

3
Trophies

0
Age

28
XP
Country
Hello everyone I am EternallyAries and new to GBATEMP and I have a question. I recently burnt my Guitar Hero 3, 5 and Warriors Of Rock along with Rock Band 1, 2, 3 and beetles disks on a 500GB Hard Drive. Everything boots up and runs flawlessly. Only problem is my instruments do not want to work. I read quite a few guides on how to get the instruments to work. But I'm afraid if I install a CIOS that is not made for the VWii that it will brick my VWii.
From my understandings all I need to do is select IOS 249, then install CIOS 222 and merge it with IOS 38 with IOS 37. Then everything will install and be done.
But I'm worried that these CIOS/IOS might brick my VWii. Anyone here can tell me if these will be fine to install on the VWii, so I won't need to worry? I would be very thankful since I can't find any valid information anywhere else on the internet.
Edit: I should also mention I've followed this guide with the download link covering everything I need to install the CIOS required to run the instruments.
http://r3dux.org/2010/01/how-to-play-band-heroguitar-hero-5rock-band-2-on-a-soft-modded-wii/
Just in case if you need any information on what guide I am following.