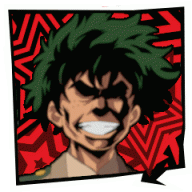 Well-Known Member
OP
Member
Hey Guys,

I've installed Android (Lineage 15.1) on my Nintendo Switch.
It works pretty cool, i can play PSP-Games and some Nintendo Gamecube Games just fine.

Using the Joycons work pretty well, especially in PPSSPP.
Unfortunately, even after modifying the Gamecube Controller Input (Emulated), the left and right Control sticks of the Joycons doesn't work in the Dolphin Emulator.
In the Input Settings, Dolphin recognizes the Sticks, but I can't use the Sticks in Games. I don't know why.

Is there a special Dolphin version for this?
DO I need something else to get this to work?