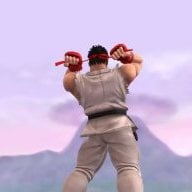 Well-Known Member
OP
Member
Joined

Jul 30, 2016
Messages

1,196
Trophies

0
XP
Country
More and more I question whether I live in a simulation.

When talking to people it seems I am the only person with consistent views: I am pro-life (except in extreme cases) and for mandatory mask-wearing in public.

But most people have contradictory views on this. What about you? (read survey questions carefully)
Stay civilized, please.


Just to be clear: This is NOT about COVID19 pregnancies. This is about the motives behind these seemingly unrelated issues. In fact, they are related: individualistic choices at the potential cost of lives.

EDIT: I now realize the way of expressing this thread can be offensive. I apologize for that. We can just discuss whether there is a contradiction. Disregard the poll.