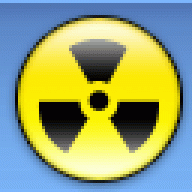 Group: GBAtemp Ghost
OP
Member
Joined

May 23, 2008
Messages

3,767
Trophies

0
Location
Website
XP
Country
k I'm buying a fat PS2 soon so I'm seeing if I have what I need to play DVD backups.
I have (or soon have)
PS2 (with the front tray cover off)
TDK DVD+R 16X (or -R, I have both)
Independence Compiler 4.1 (For the CD exploit installer)
COGSWAP.ELF
PS2 Memory Card
Swipe Card (slide tool)
Any PS1 game
original DVD game that is a larger file size than the backup
Action Replay Max
Dell burner
And yes I have all of the DVD backup software.
So I've burnt the CD exploit installer with COGSWAP.ELF.
And this is how I boot up the CD exploit installer?
1. Have AR dongle in a memory card slot
2. Power on your PS2
3. Insert AR disc
4. At the AR menu, select Start Game, With or Without codes
5. Use Flip Top or Swipe/Slide Card to open PS2 tray
6. Swap/Insert your PS2 CD exploit installer
7. Close Flip Top or use Swipe/Slide Card to close PS2 tray then press X
8. Screen will change and exploit installer will now boot
And
this
is how I use COGSWAP?
Thanks for helping!
P.S. I know I'm a newbie to PS2 but ask about DS and I know!
P.P.S. I posted this on afterdawn but no one posted back

Long live GBAtemp