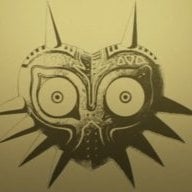 Joined

Nov 17, 2008
Messages

12,763
Trophies

2
Website
XP
Country
IMPORTANT NOTES, READ THESE FIRST:
All PUP BASED SOFTWARE "DOWNGRADERS" ARE FAKE!

NO ASKING FOR GAME BACK UPS OR SDK TOOLS: IT IS AGAINST FORUM RULES!

8.XX-9.XX GAMES CANNOT BE PLAYED. ONLY 1.00-7.55 CAN IF DUMPED.

PKG's IN SPLIT PARTS (FROM SONY'S SERVERS OR ANYWHERE ELSE) ARE NOT PLAYABLE WITHOUT THE CORRESPONDING RIF.

UPDATE PKG's FROM SONY SERVER CAN BE INSTALLED, BUT ONLY AS LONG AS YOU OWN THE ORIGINAL GAME (DISC OR PSN)

SAVES BACKED UP (FTP OR DB/SG PAYLOAD) CAN ONLY BE RESTORED TO THE SAME USER/CONSOLE. (

TRY SAVE MOUNTER INSTEAD

)

IF THE BD IS BROKEN & YOU ARE UNABLE TO UPDATE YOU WILL SEE "E-801809A8" ERROR. (5.00 USERS WILL BRICK TRYING TO UPDATE)

PUP UPDATE/RECOVERY FILES MUST ALWAYS BE PLACED IN

USB:/PS4/UPDATE/PS4UPDATE.PUP.

5.07 CAN RUN HEN TOO, BUT INTERNAL HDD CANNOT BE UPDATED DUE TO LACK OF RECOVERY PUP.

DO NOT USE ONLINE DNS IF YOU HAVE LEGIT PSN CONTENT ON YOUR CONSOLE: IT WONT BLOCK SONY 100% & CAN DEACTIVATE IT.
HAVE I HELPED YOU? WANT TO THANK ME? ko-fi.com/kiiwiiaioguide
With this guide, you will have your PS4 on (or updated to) 5.05/5.07 or 6.72/7.02/7.55, and you will prep it for running exploits in just a couple of steps!
You will need:
USB (2.0 or 3.0) HDD formatted as exFAT. 64GB+ Is recommended for even the biggest games, but you can use a 1GB thumb stick just for 5.05/6.72/7.02/7.55 update/recovery update)
PS4 (any model) running 7.55 FW or below
. (Linked to FW Bundle Guide by
@Scarecrow B
)
A PC on same network as PS4, and/or an internet connection.
Preparation:
If you have a PS4 console running 5.01 or below follow the
SAFE UPDATE
section to upgrade to 5.05 via USB. If you have a PS4 above 5.50FW you should aim to update to 6.72, if not 7.02, or lastly 7.55. The lower the better!
NOTE:
If whilst on 5.05 or below you have ever run
Update Blocker
payload: you must use
Update Unblocker
first or FTP into your PS4 (port 1337) and delete the PS4UPDATE.PUP.temp.net and the PS4UPDATE.PUP folders in the /update folder.
Begin here:
NOTE: remember to enable rest mode application suspending to allow HEN to remain through rest mode.
([Settings] > [Power Saving] > [Set Features] > [Keep Applications Suspended])
Congratulations, you have just learned how to run kernel exploits and HEN on your 5.05-7.55 console!
Below is an index of other things you can do do further enhance your console:
CACHE YOUR EXPLOITS
Dumping and repackaging your games:
You have now DUMPED & FAKE PKGED games!
HOW TO USE LEGIT SAVES ON FPKG GAMES
REMOTE PACKAGE INSTALLATION
INSTALLING GAMES DIRECT TO CONSOLE
You now have all you need to make & install FPKGs.
CHECK GAMES FOR 5.05/6.72 COMPATIBILITY ON FRMCHK - CLICK HERE!
UPGRADING/BACKING UP THE INTERNAL HDD:
RESTORE FPKGs IN DB RESTORE:
INSTALL ACTIVATED PROFILE:
DVD/BD PLAYBACK ACTIVATION:
LOCAL REMOTE PLAY ACTIVATION:
SAVE MOUNTER:
CUSTOM PS2 PKGS:
CUSTOM HDPSP PKGS:
RUNNING LINUX:
PSVR SET UP AND USAGE:
HOMEBREW:
EMULATORS (4.55):
EMULATORS (5.05):
INSTALLING BETA OFW WITHOUT INVITE:
USEFUL INTERNAL LOCATIONS TO REMEMBER:
FIRMWARE REPOS:
Utilities, Tools & Homebrew:
[WIP]RESTORING FOR OFW & PSN:
PRO TIPS:
IF ANYTHING IS INCORRECT: Please tag me to update and maintain.
If you can contribute to this or have a mirror for a file, please let me know!
Credits:
Trusted Developers
Fakers
¯\_(ツ)_/¯ <HAVE I HELPED? FUEL MY EFFORTS WITH A KOFI
Last edited by
KiiWii
, , Reason: 9.00