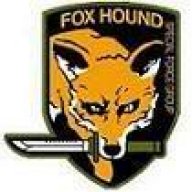 Joined

Jul 4, 2007
Messages

86
Trophies

1
Location
Website
XP
Country
I'm playing Mother 3 on a 3in1 expansion pack with an M3 Real using the GBAexploader program. In the past I've always used the PSRAM mode on the 3in1 and had no problems with saving. Since Mother 3 is over 16MB I have to play it using the NOR mode. I've already lost my save twice, after having already put about 8 hours into the game. After some reading on the Temp I realized I have to copy the SRAM to a SAV file for my save to be backed up to the microsd card, and that every time you write another game to the NOR the SRAM is erased.

The problem is that I never even wrote another game to the NOR after I put Mother 3 on there, yet my save has gone missing twice. To prevent this from happening again I've experimented with copying the SRAM to a SAV file, but that doesn't seem to work for me. After I attempt to copy the SRAM to a SAV file in NOR mode, I press the button to load the SAV file to SRAM and it lists there as being no SAV file to load. So I guess my problem is twofold, in that I keep losing my Mother 3 save and also I can't seem to backup my save to a SAV file or load it again back into SRAM. Anybody have a clue what's going on? I really appreciate all help, thanks.

BTW I know Rudolph had to take M3 support out of his newest GBAexploader, so I'm using an older one that's compatible with Real.