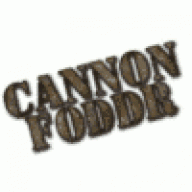 Regular GBATemp Lurker
OP
Member
Joined

Sep 23, 2006
Messages

4,134
Trophies

0
Age

54
Location
Website
XP
Country
Ok, I admit I've not look THAT hard, but whenever I go into shops (those shown in
Nintendo PDF file
) I have NEVER seen them up on display (I've even tried 'GAME' and 'Gamestation' ). I've even gone to each of those shops websites & done searches - with no results (even 'Amazon' and 'eBay' don't show them)
[BTW I've tried '3ds' 'eshop' 'nintendo' 'prepaid' 'cards' in different combo's, as search terms]
Now I know you can use either
eShop cards
OR
a
Credit card
but.....
- I prefer NOT to use my Credit card (that way I can't get into debt if I don't have the money, & yeah I know it's ONLY £10/£20 etc etc)
- I prefer to use Debit cards instead, (If there's something I want I MAKE SURE I've saved up the money first before buying - & yes I know it doesn't have the same online protection as a Credit card)
But - you can't use 'debit' cards on the 3DS eShop
So, Has anyone (In the UK) actually seen 3DS eshop cards ??
If so - Where ??
Was it IN the shop or the shops website ?? (If 'online' can you supply a link to it)
How about eShop cards around the world...
Could I buy online a eShop card from a USA website & use it in the UK ??
Have those in other country ALSO have a problem finding them in the shops ??
Thanks in advance